Help stop hate crime in Wandsworth
Published: Friday, October 1, 2021
Local residents, community groups and organisations are invited to events to help raise awareness of and take action against hate crime.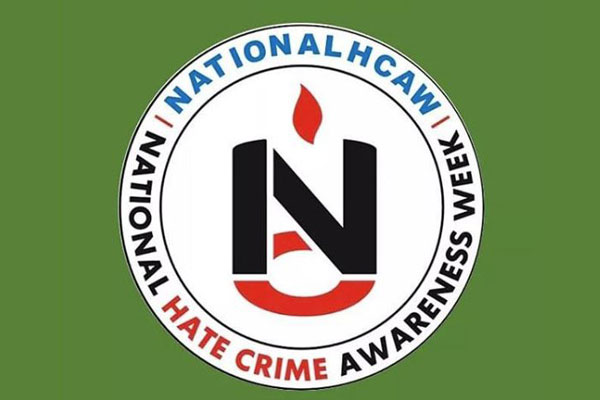 On October 13, Let's Talk About Hate Crime will explore how to recognise hate crime, how to report it and what services are available to help people affected by it.  Organised by Wandsworth Council's community safety department, the aim is to find out how the council can work with local communities to stop hate crime taking root. It will be in Wandsworth Town Hall from 5.30pm to 7.30pm. Book your space. 
On October 15 the Stand By Her training workshop for men will be held online from 1pm to 4pm. This is designed to empower men to support women as allies in order to effectively address misogynistic behaviour. Book your space. 
And the Stand By Me Bystander Intervention Training session will be held at Wandsworth Town Hall on October 20 to empower people to assist victims of bullying, harassment or hate through safe bystander intervention. Refreshments will be provided. Book your space. 
National Hate Crime Awareness Week starts on October 9.  The council, local police and key partners are committed to driving out hate crime and encouraging people to speak out and report it if they have fallen victim to crime targeted at their race, religion, sexuality, gender or disability. 
Cllr Jonathan Cook, cabinet member for community safety, said: "In Wandsworth we are determined to do all we can to make Wandsworth a place where all members of our community feel safe.  We would ask the public to support us by reporting any hate crime you may see or experience and we would also encourage you to sign up for one of the courses we are running this year to raise awareness of this devastating crime." 
In Wandsworth people affected by hate crime can contact the 24 hour Stop Hate Helpline. The line gives people directly affected by hate crime, and witnesses to hate crime, a safe and independent place to talk about their experiences and to explore their options for how to take things further. Call 0800 138 1625. 
Find out more about hate crime and how to report it at wandsworth.gov.uk/hate-crime