Matt's Gallery prepare new Nine Elms premises ahead of 2022 move
Published: Tuesday, September 28, 2021
Matt's Gallery, the renowned London contemporary art gallery, have announced a new outdoor installation in October as they begin the interior fit-out of their new 7,000 sq ft space in Nine Elms.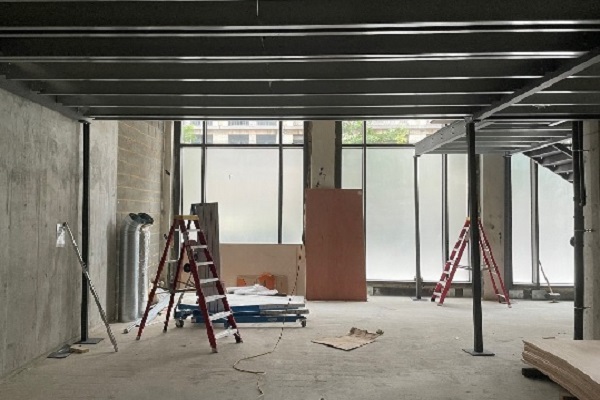 Opening early next year, the gallery's 25-year lease 'Cultural Anchor' tenancy is a key part of Wandsworth Council's strategy to embed arts and culture within the regeneration area which will benefit residents and visitors as well as generating jobs.
The new Matt's Gallery space on Ponton Road is ideally located just minutes from the new Nine Elms Tube station, through the new Arch 42 pedestrian route.
The fit-out of the space is the culmination of years of planning. Work has now begun on designs created by architects Manalo & White that incorporates two double-height gallery spaces, artists' studios, offices, book shop, and a publicly accessible home for the Matt's Gallery library and archive. 
'Destination for arts'
Councillor Ravi Govindia, Leader of Wandsworth Council said: "We're thrilled that Matt's Gallery are one step closer to moving into Nine Elms next year as cultural anchor partners. Now the new Northern line stations have opened, residents and visitors alike will soon be able to access contemporary art right in the heart of Nine Elms, as it becomes a fast-growing destination for arts organisations." 
"I would like to welcome Matt's Gallery to Wandsworth and look forward continuing our work to reach new audiences and add to the hustle and bustle of our vibrant neighbourhood." 
In 2015, Matt's Gallery won a competitive tender for a permanent new space at Nine Elms. Located in the Bellway development just off Ponton Road, SW11, the building is provided 'shell and core' by the developer Bellway as part of their planning commitments through Wandsworth Council.
Wind and sound installation
The important milestone comes just as Matt's Gallery announce the October launch of Phil Coy's art installation and sound piece called Swete Brethe in Nine Elms. The installation is on a square of land and features a windsock and an anemometer, instruments for measuring wind speed and direction.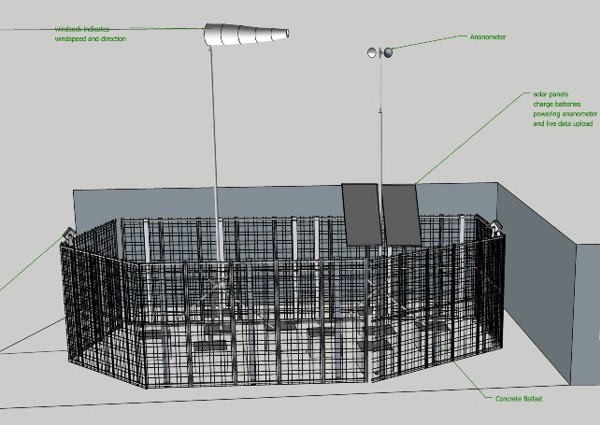 Wind generated: Phil Coy's installation this autumn
Speed data from wind at the site will be transmitted to mattsgallery.org where it sonically speeds up or slows down a trumpet solo composed especially for the project by virtuoso jazz musician Byron Wallen, who also teaches at local music charity World Heart Beat.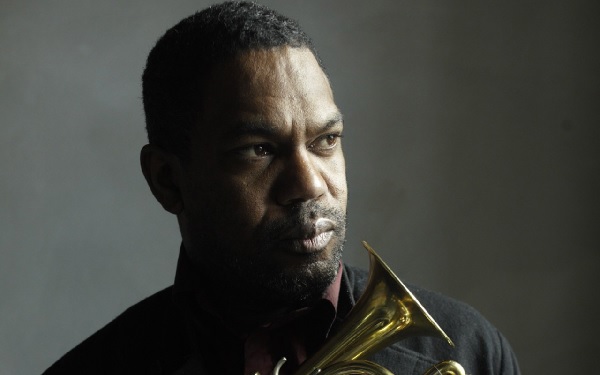 Composer: Jazz musician Byron Wallen
The installation will be on view from 18 October to 28 November 2021 at the Dominvs site next to the U.S. Embassy on Nine Elms Lane, SW8 5DF, close to Matt's Gallery's new premises.
'Ground-breaking'
Robin Klassnik OBE, founder and Director, Matt's Gallery said: "At 14 years old my dad took me to the Whitechapel Gallery to see a Robert Rauschenberg exhibition and it changed my life. I started Matt's Gallery in 1979 and it operated in East London for almost 40 years gaining an international reputation for its exhibitions and commissions. 
"We are excited to be putting down roots in our sustainable new home in Nine Elms for the next 25 years. It is truly encouraging to see Wandsworth Council supporting challenging and radical contemporary in the heart of this new community. Our programme spans video, performance, painting, sculpture, installation and more, it will be visionary, ground-breaking and maybe difficult, but it will serve everyone in the area and beyond, aged 8 months to 80+ years." 
Matt's Gallery will be moving from temporary premises in Bermondsey to their new home in Nine Elms in 2022.