Awards for care leavers
Published: Wednesday, November 6, 2019
Wandsworth has celebrated National Care Leavers Week by recognising the achievements of care leavers at its annual Future Awards.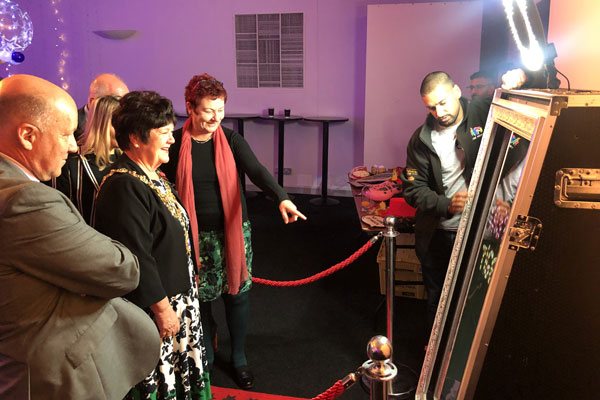 The event was organised by the council's participation team working with looked-after children, and by Future Voice, a forum of care leavers that come together to create a strong voice and influence services that affect them.
More than 100 care leavers were nominated, and young people celebrated with staff from the Future First Team, the Mayor of Wandsworth, and other senior officers and councillors. The young people also nominated staff in the 'biggest supporter' category.
The Future First team manages the Local Offer - a package of support which helps young people who have experienced care make the transition into independence and adult life. This year's awards celebrated young people's achievements across the categories within the Local Offer, such as health and wellbeing, accommodation, identity, contribution to society and education, employment and training.
The event was hosted by care leavers currently doing an apprenticeship at Wandsworth Council and at the office of The Children's Commissioner for England.
An inspection by Ofsted last year found that in Wandsworth support for children leaving council care was strong and that as a result an increasing proportion move into education, training and employment.
As part of the Local Offer young people leaving the care system are also provided with a personal advisor and the council pays their council tax bills until they are 21, wherever they chose to live.
The council's cabinet member for education and children's services, Cllr Will Sweet, said: "We take our jobs as corporate parents very seriously, and we are as proud as any parent would be when our young people do well.
"Well done to all the award winners. In Wandsworth we believe growing up in care is no barrier to achieving in life, and we will continue to do all we can do support young care leavers and open up opportunities to help them reach their potential."