Nine Elms Community Theatre Club launches
Published: Thursday, November 7, 2019
Residents in Nine Elms now have two new ways of seeing theatre shows thanks to a community theatre club starting this autumn.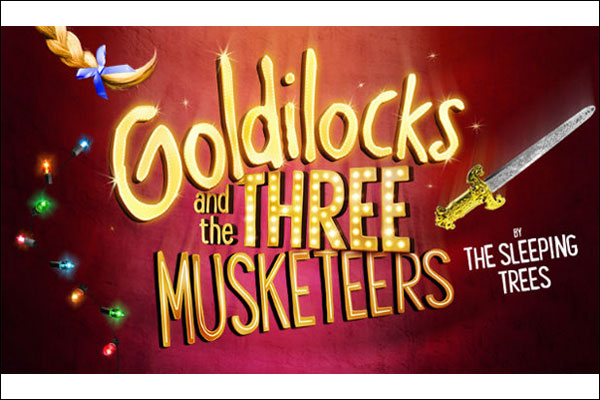 Launching next week, discounted tickets for as little as £1 are available for plays and pantos at the Battersea Arts Centre and Theatre503. Theatre-goers from the Nine Elms area can also take advantage of a free shuttle bus which gives them the chance to meet like-minded neighbours on the night while also enjoying complimentary drinks or meeting people who work behind the scenes.
Bringing the latest technology into the heart of Nine Elms, weekly sessions at the ROSE community clubroom in SW8 give local people the unique opportunity to watch theatre using a virtual reality headset. Running every Wednesday, this theatre experience with a difference provides the chance to see performances from theatres across the UK without travelling far.
Open to anyone who lives, works or goes to school in the local area, the Nine Elms Community Theatre Club is supported by Wandsworth Council to give residents the chance to see theatre on their doorstep and meet new people.
'Welcoming local residents'
Wandsworth Council cabinet member for community services and open spaces, Cllr Steffi Sutters said: "Our borough offers a range of theatre shows to suit every taste, so I'm delighted that the Nine Elms community theatre club has been set up to welcome local residents into local theatres to see something new.
"It's not always easy for people to get out to the theatre in the evening, so I encourage anyone who needs a lift to sign up for the free shuttle bus which will also give you a chance to meet other people who live round about.
"We're also proud to be hosting a unique virtual reality theatre night in Nine Elms which brings state-of-the-art headsets into a local community centre so that local residents can see theatre shows without going far from home. If you haven't tried it yet, I do urge you to give it a go!"
Performances at local theatres include Queens of Sheba and the panto Goldilocks and the Three Musketeers at the Battersea Arts Centre; and Theatre503's Christmas show, The Fairytale Revolution: Wendy's Awfully Big Adventure.
If you want to find out more about the Nine Elms Community Theatre Club, come along to the Yvonne Carr Centre, Thessaly Road, SW8, on Monday 11 November. Theatre staff and community theatre club organisers will be on hand between 6.30pm and 7.30pm to answer questions about how to snap up your tickets and get a place on the shuttle bus, or which shows you can watch at the virtual reality screenings.
Find out more about the Nine Elms Community Theatre Club