Skateboards recycled into festive decorations
Published: Wednesday, November 20, 2019
The Kimber Road skatepark is selling Christmas decorations made of old skateboards.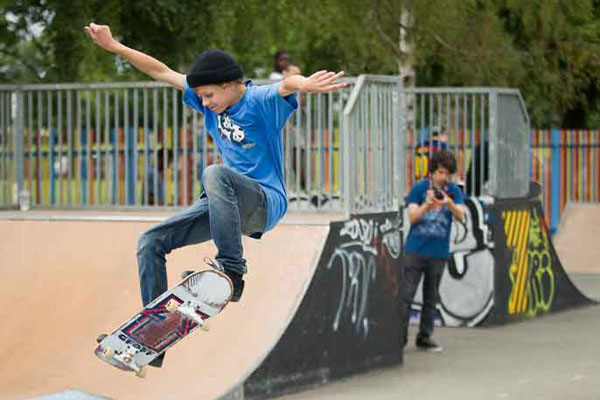 Young people who attend the Wandsworth skatepark made the decorations to raise money for new 'hire boards' for those without their own boards.
Kimber Skatepark and BMX track is a free site run by the council and open to all young people under 18. It runs free open sessions every day of the week as well as holiday camps. Hire boards are available for anyone who would like to borrow one.
Pop into the skatepark in the middle of King George's Park to buy your decorations. A single one costs £3 and a pack of four is £10. The shop also sells new skateboards and accessories, with the proceeds funding projects and trips for the young people who use the skatepark.
Follow @KimberSkatepark on twitter.