Awards for borough's best businesses
Published: Tuesday, October 15, 2019
The 2019 Wandsworth Business Awards have shone the spotlight on the borough's most innovative, successful and community-friendly businesses.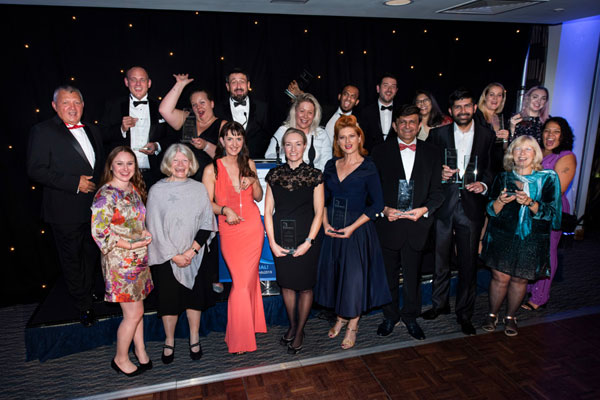 The overall winner was long-time Tooting business Minar Jewellers, who also won two other awards. The council-sponsored Best New Business category was won by The Wild Hare barber shop and salon, which brings the skills and atmosphere of a West End barber shop to Tooting.
The annual awards – now in their seventh year - are organised by the Wandsworth Chamber of Commerce and are sponsored by a range of borough organisations, including the council, South Thames College, Battersea Power Station and Banham Security. The gala final was held at the Roehampton Club.
The council's cabinet member for economic development, skills and employment, Cllr Jonathan Cook, said: " Congratulations to all the winners. Wandsworth is blessed with an incredibly vibrant, dynamic and growing business community who excel in innovation and good customer service.
"As a council, supporting our businesses is a priority, and I would encourage any entrepreneurs or start-ups out there to get in touch and see what free help is on offer. I would also urge all our residents to use local shops and small businesses and make the most of the personal service and expertise they can provide."
Steve Pinto, Chief Executive of Wandsworth Chamber of Commerce, said: "Wandsworth Chamber are delighted to have organised another successful Wandsworth Business Awards gala event at Roehampton Club. We offer hearty congratulations to all the businesses who entered, to all finalist for being in contention to the last, and indeed to the winners of each award category for their moment of crowning glory. Lastly our thanks to all our sponsors, the Roehampton Club and our events team, without whom we could not offer this prestigious event every year."
The full list of winners is as follows:
Business of the Year
Best Business for Marketing & Social Media
Best Business for Customer Service
Entrepreneur of the Year
Best Charity or Social Enterprise
Best New Business
Independent Business of the Year
Innovator of the Year
Wandsworth Oasis and South Thames College
Best Business with Under 50 Employees
Best Business with Over 50 Employees
Best Eatery
Employer of the Year
The council's Economic Development Office provides a range of support for local businesses, including a month-long programme of mainly free business support events in March.
Find out more at www.Wandsworthenterprisehub.com