Career opportunities for residents at Battersea Power Station jobs fair
Published: Wednesday, October 9, 2019
Looking for a job on your doorstep? Hundreds of career opportunities are available at Battersea Power Station in a range of industries, from hospitality or retail to construction or transport.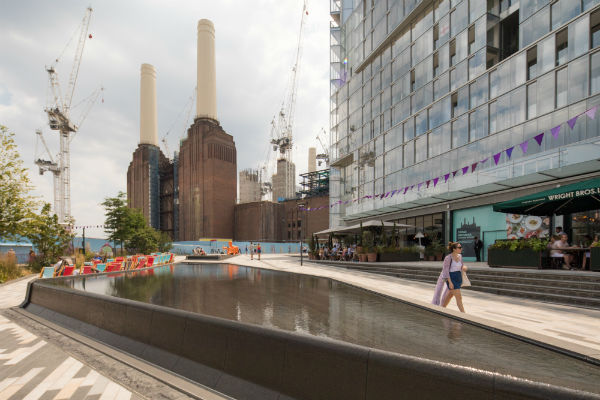 Open to all, a jobs fair on Wednesday 16 October will give residents the opportunity to find out more about jobs, training or apprenticeship opportunities in the new town centre developing at Battersea Power Station.
You can start immediately in the majority of the roles available, or you could sign up to the Talent Pool to find out about future job and training opportunities which will become available over the next few months.
Some of those positions immediately available include full and part time positions as 'front of house' staff for bars and restaurants. Plus, there's recruitment under way for other roles such as Head Chef, Chef De Partie, Junior Chefs and Kitchen Porters.
Alternatively you might be more interested in the customer-facing roles of Deli Assistant or Shuttle Bus Driver.
Cllr Jonathan Cook, Wandsworth Council Cabinet member for Economic Development, Skills and Employment said: "The development of Nine Elms and Battersea Power Station is providing an incredible boost to the borough with 25,000 jobs being created.
"Both Battersea Power Station and the council's Work Match service are working with businesses to understand the skillsets required and get local people into these opportunities. A recent Battersea Power Station jobs fair attracted hundreds of candidates, so don't miss out on this next chance to find out if there's a new job for you."
If you are confident, sociable and reliable with good communication skills, find out if there's a job waiting for you.
Where and when
The jobs fair is running from 2pm to 4pm on Wednesday 16 October, at the ROSE community clubroom, Ascalon Street, SW8 4DL.
The area is served by buses, trains to Vauxhall, Battersea Park or Queenstown Road, as well as Thames Clipper riverboat services. In 2021, the Northern Line extension will open, bringing two new Tube stations at Battersea Power Station on Battersea Park Road, and Nine Elms station on Wandsworth Road. You could also walk or cycle to work!
Find out more about job opportunities at Battersea Power Station