Councillor laments "bad day for local democracy" as Mayor approves controversial planning application
Published: Friday, October 18, 2019
The council's planning chief has criticised a decision made today (Friday) by Mayor Sadiq Khan which has overturned a decision by councillors to reject a controversial planning application close to the Wandle Delta.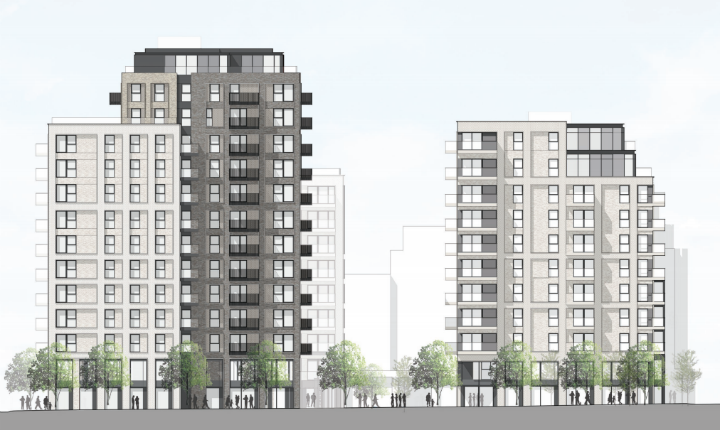 Planning applications chairman Cllr Guy Humphries said it was "a bad day for local democracy when the views of local people are so comprehensively ignored".
In April Wandsworth's planning committee rejected controversial plans for a large-scale mixed-use development close in Osiers Road. The decision supported local residents who had bitterly objected to the scheme.
Residents were unhappy with the plans for a number of tall buildings, up to 14 storeys high, providing office space and 168 residential units with roof terrace and balconies. More than 350 objected to the plans during the scheme's various phases of consultation.
Many objections focused on the scale, size and bulk of the proposed towers, which people complained would be on too small a site, overbearing and excessive. The designs were also said to lack architectural merit, be out of keeping with their surroundings and described as "piecemeal and chaotic", resulting in a significant loss of light, outlook and visual amenity.
Although town hall officials had recommended approval, councillors from both parties voted to reject the plans – on the grounds that "the proposed development by reason of its scale, siting, mass, and layout would be an inappropriate and unneighbourly development, resulting in an unduly dominant proposal which would be out of keeping with the surroundings and detrimental to the streetscape, resulting in undue harm to the amenity of neighbouring properties, including a sense of enclosure and a loss of light and outlook."
But earlier today the Mayor rejected those views and granted the development planning consent – justifying his decision by citing the original advice from officials.
Cllr Humphries added: "We rejected this application because we listened to the views of local people who had reasonable and legitimate objections to this development.
"What the Mayor has effectively said today to locally elected planning committee members across London is that you should not disagree with planning officers to support your residents' concerns. His approach takes decision making away from people's representatives who are accountable at the ballot box and hands it to unelected officials.
"This interference in local decision making is difficult to comprehend given that the Mayor himself has confirmed that Wandsworth is playing a pivotal role in providing the new homes London needs.
"In the letter telling us the Mayor had decided he was going to take the decision out of our hands, it was acknowledged by City Hall that 'Wandsworth Council has taken a positive approach to approving new homes in the borough during the last three years and that the council has exceeded the annualised development plan targets for both housing and affordable housing during this period'.
"We feel very strongly that he should have left this decision in the hands of locally elected people who are in a better position to know what local communities need most."
Research published earlier this month showed that Wandsworth currently tops London's league table for approving housing schemes.
Using statistics from the Ministry of Housing, Communities & Local Government, property website Property Solvers found that Wandsworth approved more residential planning permissions than any other London borough during the last quarter.