Enjoy fireworks but please be considerate to your neighbours
Published: Monday, October 28, 2019
As the nation moves into fireworks season, residents who are planning to hold their own private back garden displays are being urged to show consideration for their neighbours - and especially towards those with family pets.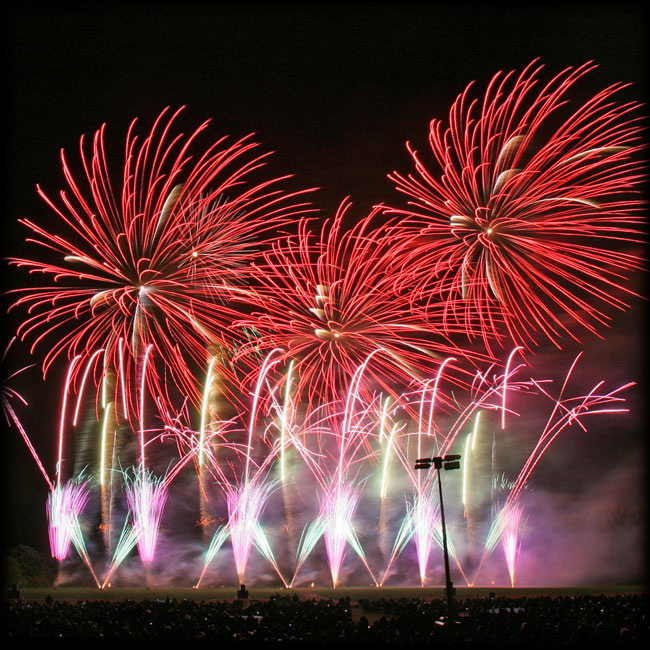 With the Hindu festival of Diwali in full swing and Bonfire Night fast approaching, the night-time skies are likely to be noisier than at any other time of the year as people celebrate these traditional festivals.
Most people will attend organised displays like the one in Battersea Park, but for those planning their own displays there are a number of good neighbour tips they should follow – as well as some sensible safety guidelines.
Please tell neighbours - particularly important if they are elderly, have children or pets
Use appropriate fireworks - when buying fireworks, try to avoid really noisy ones. Your supplier should be able to tell you what they are selling.
Make sure pets and other animals are safely away from fireworks.
Consider timing - if you are using fireworks for a celebration, a Friday or Saturday is preferable, and make sure they are over by 11pm
Avoid letting off fireworks in unsuitable weather - if it is still and misty or air quality is poor, pollution could be a problem. Strong winds can be hazardous. Check air quality before using fireworks
Let off your fireworks in an open garden area - noise bounces off buildings and smoke and pollution can build up in enclosed spaces
If a neighbour complains that you are disturbing them or their pets – please be considerate
After your display, clear up firework fallout and dispose of it safely
In addition to these handy and sensible tips the London Fire Brigade has also published advice on its website.
Only buy fireworks which carry the CE mark, keep them in a closed box and use them one at a time.
Read and follow the instructions on each firework using a torch if necessary
Light the firework at arm's length with a taper and stand well back
Keep naked flames, including cigarettes, away from fireworks
Never return to a firework once it has been lit
Don't put fireworks in pockets and never throw them
Direct any rocket fireworks well away from spectators
Never use paraffin or petrol on a bonfire
Build your bonfire clear of buildings, sheds, fences and hedges
Make sure that the fire is out and surroundings are made safe before leaving
Don't leave bonfires unattended. An adult should supervise it until it has burnt out. It if has to be left, damp it down with water
Always keep a bucket of water or a hosepipe nearby in case of emergency
The council's trading standards officers also advising people to steer clear of fireworks offered for sale in "unofficial" venues like pub car parks, markets or car boot sales.
Fireworks purchased from these outlets may be dangerous. They may also be of poor quality and simply not work.
Anyone selling fireworks needs to be registered with their local trading standards department. This is to ensure that the fireworks meet safety standards and are being stored correctly. Trading standards officers can also monitor registered retailers to ensure they are not committing an offence by selling to the under-18s.
Anyone with information about illegal firework sales should contact National Trading Standards.
It is an offence to sell fireworks to people under the age of 18 and young people are banned from possessing them in a public place.