Here's how to request a bike hangar for your street
Published: Tuesday, October 29, 2019
Residents who own bicycles but struggle to store them inside their homes can request a bike hangar for their street via the council's website.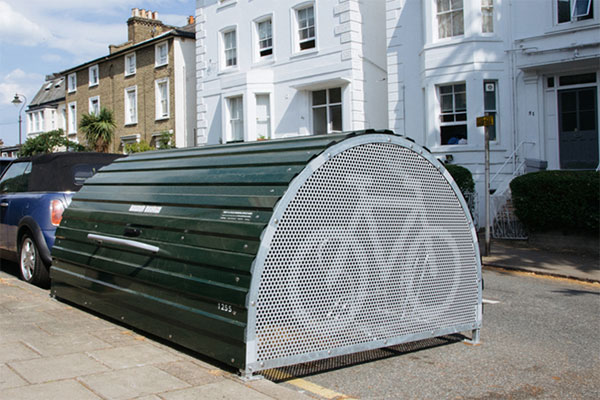 People can apply for a hangar using a simple online form - and if there is enough local demand and the location is suitable - the installation will be fast-tracked.
The hangars can safely and securely store up to six bikes and are accessed by people who have signed up to the scheme, paid a membership fee and been given a key.
Wandsworth is already home to nearly three dozen hangars on local estates, while providing safe and secure bike storage for residents is a key planning condition on all new housing developments.
Transport spokesman Cllr Paul Ellis said: "The council is keen to support cycling which is why we are making it easier for people to request hangars, especially those who don't have gardens or enough room inside their homes to securely store their bikes.
"Making it easier for local people to switch to two-wheeled transport is a key element of our environmental and sustainability strategy which will be at the heart of town hall policies between now and 2030.
"We are streamlining the process so that hangers can be installed quickly and easily where there is the need and the demand."
When a potential site has been requested and identified as suitable, local residents and ward councillors will be consulted and asked for their views.