Last chance to nominate community champions
Published: Thursday, October 3, 2019
If you know an unsung champion in your community, you now have just one week to nominate them for a Wandsworth Civic Award.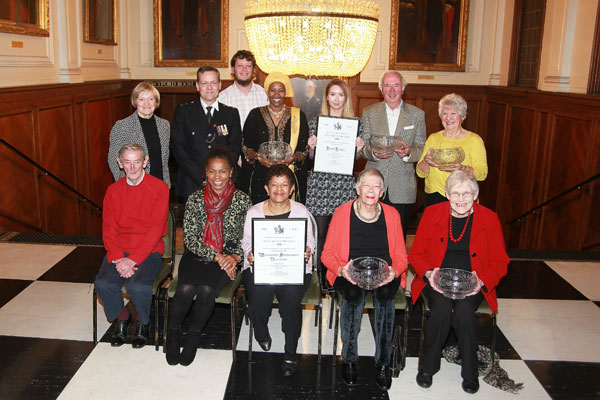 The awards honour the people who make a difference to our borough, shining a light on people of all ages that make fantastic contributions to day-to-day life in Wandsworth but whose efforts go unrecognised.
Nominees can have done anything from helping out a neighbour in need, coaching a local sports team, giving up their free time to volunteer, organising a community event or carrying out an exceptional act of bravery. You can read about last year's winners here.
And this year Wandsworth is adding a special award recognising those who have shown leadership on the issue of climate change and the environment. This new category comes after the council's pledge to become inner-London's greenest borough.
Nominations can be made by members of the public who know someone in their community who deserves celebrating. Or by family and friends of someone who they feel deserves some wider recognition for what they do in the borough.
All entries will be considered by a panel of judges before a ceremony is held at Wandsworth Civic Suite on Wednesday, November 13th where the overall winners will be revealed and their work highlighted.
Wandsworth Mayor, Cllr Jane Cooper, said: "It is always one of the highlights of the Mayoral year to meet ordinary Wandsworth residents who, without expecting any recognition, go out of their way to help friends, neighbours and members of their community.
"They are the backbone of the borough, but we can only shine the spotlight on them if people help us find out who they are. Please take the time to nominate someone you think deserves thanks. I'm, looking forward to meeting the award-winners and hearing their stories"
Nominations are now open and the closing date is Friday, October 11th.
Please submit your suggestion using our simple form at www.wandsworth.gov.uk/civicawards