Student success on Tooting Common employment course
Published: Tuesday, October 8, 2019
A certificate ceremony has celebrated the success of students who completed the fourth Tooting Common Employment Skills and Learning Course earlier this year.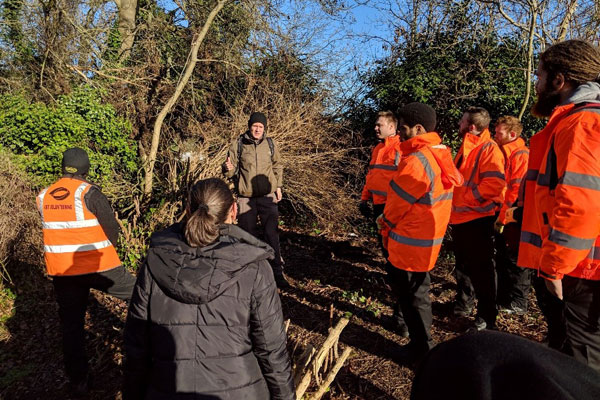 The four-week course was run by idverde's Greenspace Development Team in association with Wandsworth Council's Tooting Common Heritage Project (TCHP) team and managing agents from Enable Leisure and Culture.
Recruitment for the course began in November 2018 with organisers working with a number of organisations including Job centre plus in Wandsworth and London CRC probation. The course was developed with YMCA Training to award successful candidates with a City and Guilds Level 1 Award in Land Based Studies. The qualification focused on practical skills and also covered topics such as health and safety and personal development in the workplace.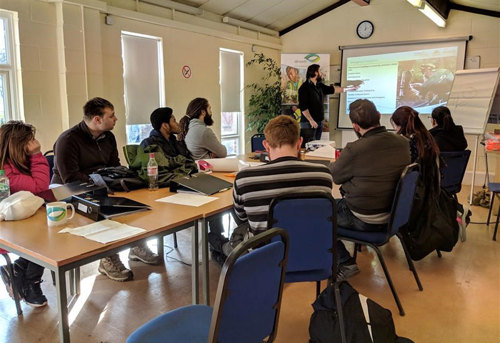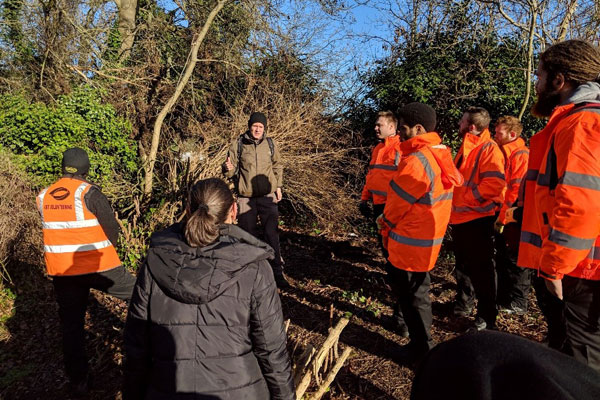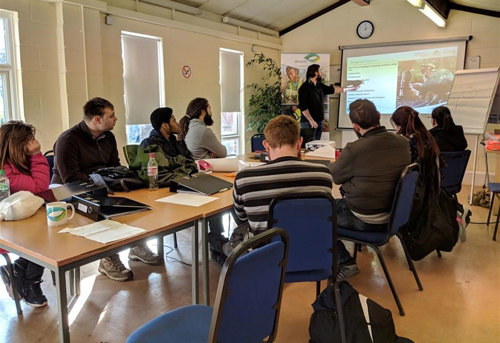 Course candidates also joined the TCHP team to help complete ongoing work at the Tooting Common Lido woodlands. The woodlands run adjacent to the lido and cover approximately 600 square metres. Candidates assisted in completing clearance work in order to form a safe path network through the woodland and constructing a dead hedge to provide habitat for nesting birds and invertebrates, as well as a range of practical horticulture and conservation tasks in other parts of the common.
The course also included visits to other greenspaces in Wandsworth and other boroughs to give candidates a thorough rounded experience of what it takes to enter the grounds maintenance sector.
For candidates to complete the course successfully they had to pass a series of assessments which tested their knowledge of the course material and gauged their practical skills through observation of specific tasks.
All of the seven candidates who successfully completed the course have since found seasonal contract positions with idverde contracts or grounds maintenance apprenticeships in London.
Councillor Steffi Sutters, Cabinet member for Community Services and Open Spaces (pictured below, centre), said: "Congratulations to everyone who completed the course. Over the years the Employment Skills and Learning Course has helped dozens of local people learn new skills and get into employment and their hard work and enthusiasm has been inspiring.  It's great that as well as benefiting the people who took part, it has helped with our work to restore Tooting Common."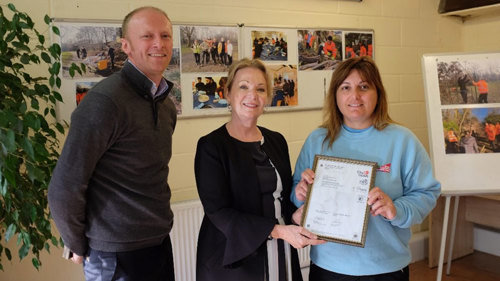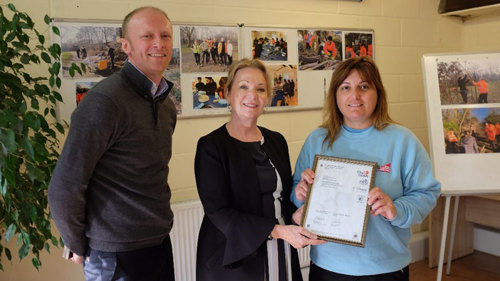 Gerald McEnery, TCHP Course Coordinator, Idverde Greenspace Development said: "This course has by far been the most successful to date. The candidates showed an exceptional level of commitment to completing the course and the quality of the work completed on all sites was beyond anything I expected from Level 1 learners. Two candidates received Passes and three candidates received Merits which is a fantastic achievement. I am sure all will have a good future in the industry, and I wish them nothing but the best."