Wandsworth tops London's league table for approving housing schemes
Published: Thursday, October 3, 2019
New research carried out by a property investment firm shows Wandsworth leading the way in granting planning approvals for the new homes that Londoners need.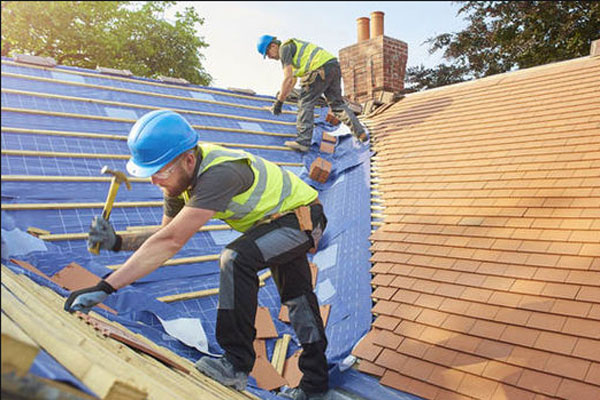 Using statistics from the Ministry of Housing, Communities & Local Government, property website Property Solvers has shows that Wandsworth approved more residential planning permissions than any other London borough during the last quarter.
Between April and June Wandsworth granted planning consent for 190 major and minor planning schemes. These include both large and small scale new housing developments as well as applications from residents who want to extend their homes. This represented an 83 per cent approval rate on the total number of applications received (228).
Wandsworth topped the league table for approvals across London's 32 boroughs. At the foot of the table was Barking and Dagenham which approved just seven out of 25. Neighbouring Lambeth approved just 18 while Richmond granted permission for 23, Merton 31 and Westminster 39.
Commenting on the research Wandsworth's planning chairman Cllr Guy Humphries said: "These figures not only show how we are leading the capital's efforts to deliver the new homes that Londoners need, but also just how popular Wandsworth is as a place to live.
"They highlight the fact that new residents want to move here into newly-built homes and also that many of our existing residents don't want to move out but prefer to stay here in homes that have been extended.
"And they show just how town halls across the capital need to rise to the challenge and have the imagination and flexibility required to sustainably build the new homes Londoners are crying out for.
"And on the other side of the coin it's hugely important too that councils support those residents who want to extend or enlarge their homes to meet their changing needs. Being obstructive or unsympathetic to sensitively and carefully designed plans only adds to the supply and demand problems that affect London's housing market."
He added: "Here in Wandsworth we have approved a wide-ranging package of measures, including buying and building new homes so we can ensure that people in genuine need receive help and support and can be offered permanent homes close to the areas they grew up in.
"We are also committed to surpassing the London Plan targets set by the London Mayor including increasing the supply of affordable homes - with 3,000 built over the past decade and around 2,500 more due to be completed within the next three years."
The co-founder of Property Solvers Ruban Selvanayagam said: "Although it's encouraging to see reasonable levels of successful planning decisions in central London, it's perplexing as to why many of the outer areas have seen such a low level of permissions.
"For instance, in Barking and Dagenham, with a population of over 210,000, such a low volume is concerning. I suspect that issues like NIMBYism and a reluctance to build too densely amongst these council decision-makers are coming into play."
Research carried out by insurance company Admiral, based on Government figures and Freedom of Information responses from more than 350 local authorities, has revealed that Wandsworth's empty homes ratio is not only the absolute lowest in London but also among the very lowest in the country.
Wandsworth has only 1.2 empty homes per thousand. This compares to 6.6 in neighbouring Lambeth, 7.3 in Merton, 3.2 in Hamersmith and Fulham, 2.4 in Westminster, 4.4 in Kingston and 5.7 in Richmond.
In other parts of the capital, Southwark's ratio is 13.3, Kensington and Chelsea's is 12.7, Croydon's is 9.5, Camden's stands at 11.6 and Sutton's ratio is 8.3 per thousand.
The English local authority average is nine per thousand – giving an overall tally across England, Scotland and Wales of more than 278,000 homes that have been sitting empty for longer than six months.