Enjoy Halloween safely
Published: Thursday, October 29, 2020
Wandsworth Council is urging people to celebrate Halloween safely this year.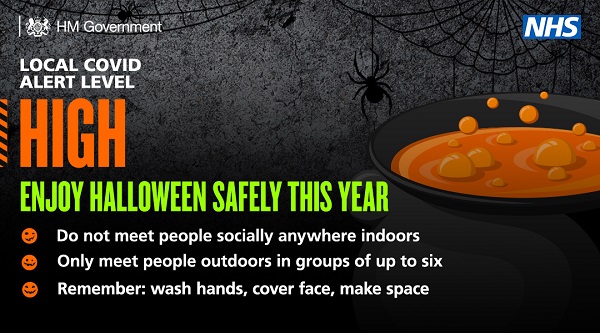 The council is backing a call from Wandsworth Police for people to continue to do their bit to prevent the spread of Coronavirus by maintaining social distancing and following Government regulations and guidance.
Tier 2 lockdown means households must not mix indoors, for example at Halloween parties, and no more than six people should mix outdoors. The police are asking people to report series breaches of the rules by calling 101.
Trick or treating is not recommended because children could spread the virus ringing doorbells and taking sweets from a shared bowl.
Cabinet member for adult social care and health, Cllr Clare Salier, said: "Trick or treating isn't banned, but I would ask all parents to think about how sensible it is this year. We're also concerned about older people, who have already been through so much this year, being alarmed by people knocking on their door.
"There are many other ways to celebrate Halloween, so please have a fun, spooky evening, but in a way that helps keep us all safe."
Here are some ideas for alternative ways to have fun