Housing for All programme delivers new homes at Thessaly Road in memory of WW1 hero
Published: Friday, October 9, 2020
One of Britain's bravest World War I heroes has been honoured by having a block of Council owned homes named after him in Wandsworth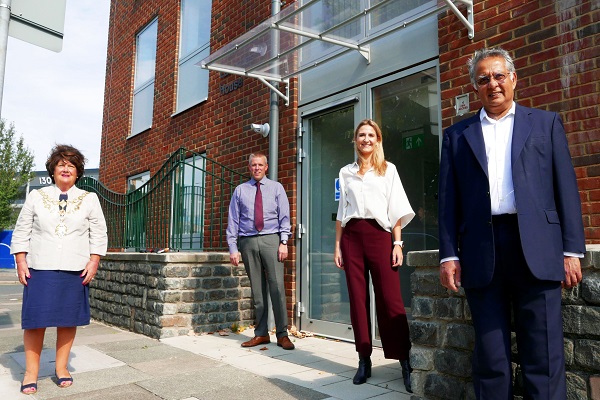 Wandsworth Council deputy leader Cllr Kim Caddy opened the new low cost housing development as part of the council's Housing for All programme in memory of a local war hero, Acting Captain Arthur Moore Lascelles formerly of Nightingale Lane, Balham.
Cllr Caddy joined Mayor of Wandsworth, Cllr Jane Cooper, and Wandsworth Council leader Cllr Ravi Govindia, to mark the completion of Lascelles House, in Thessaly Road, Queenstown. The site is part of a programme to deliver 1,000 homes prioritized for residents and local workers.
Acting Captain Lascelles, of 3rd Battalion Durham Light Infantry, led his unit's heroic defence of an area in Masnieres, France while under heavy bombardment on 3 December, 1917.
Speaking at the event, Cllr Caddy: "I am delighted to be here today to celebrate the bravery of a local war hero at the completion of more social housing in Wandsworth.
"I'm sure the family of Captain Lascelles will be proud to see their relative, and a local citizen being honoured in this way.
"I'm also very pleased that 100 per cent of the homes here are affordable for social rent prioritized to meeting local housing demands and needs.
"Our commitment is to build 1,000 new homes on council owned sites that will help people in the borough to buy or rent a home that is right for them.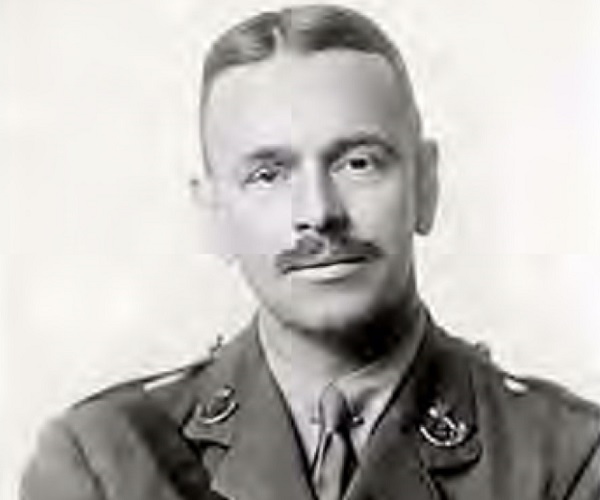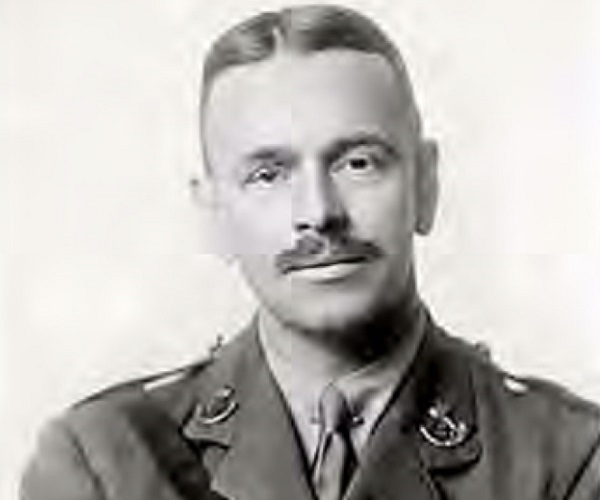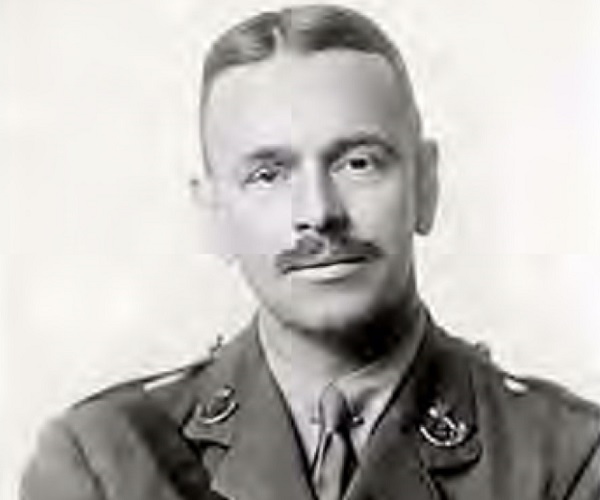 Lascelles House includes 7 x 2-bed flats and 1 x 1-bed flat. The scheme is also providing seven houses meaning the Thessaly Road development has a combined total of 15 new properties that will be available for low cost rent.
Cllr Caddy added: "Our Housing for All programme will create a borough in which residents have more opportunities to live and work locally. With officers working to accelerate the programme we also believe that developments like this one can help in the recovery phase post Covid by creating jobs and opportunities for local businesses and people."
The developer on Lascelles House was Glenman Corporation Ltd.
EDITOR'S NOTES
Lascelles House is one of three new council housing sites in Wandsworth named after local war heroes. The other two are Edward Foster Court and Haine Court.
Lascelles House is named after Acting Capt Lascelles (pic attached)
Arthur Moore Lascelles was born on 12 October, 1880, at Wilby Lodge, Nightingale Lane, Balham, although his birth was registered in Streatham. He was an acting captain in 3rd Battalion Durham Light Infantry when his position at Masnieres in France came under heavy bombardment on 3 De-cember, 1917. Despite being wounded by Shrapnel Capt Lascelles encouraged his men and or-ganised his unit's defence until the attack was repulsed. Continued heavy fire eventually overran his position, prompting Capt Lascelles to mount a desperate counter-attack which, against all odds, drove back the enemy. He was killed in action less than a year later at Fontaine-au-Bois on November 7, 1918, just days before the Armistice was signed.
Haine Court is named after 2nd Lt Haine
Reginald Haine's family lived in Wilna Road, Earlsfield, when he was born. 2nd Lt Haine was serv-ing in the Honourable Artillery Company near Gavrelle in northern France, and on 28 and 29 April, 1917, his position came under fire from a larger German force. The young officer led six counter-attacks that seized key positions along with 50 prisoners and two machine guns which he de-fended until the morning when he took the initiative again and recaptured lost ground. He had led his men with exceptional courage for 30 hours of continuous fighting. 2nd Lt Haine survived the war and attained the rank of Lieutenant Colonel in the Indian Army, receiving a Military Cross for action on the North West Frontier in 1919, and in the Second World War he commanded a Home Guard battalion. He died in 1982.
Edward Foster Court is named after Edward Foster
Edward Foster lived in Tooting and was a council dustman before joining 13th Battalion The East Surrey Regiment, a pals battalion' raised by the Mayor of Wandsworth in 1915. On 24 April, 1917, the 31-year-old was engaged in fighting near the French village of VillersPlouich. The battalion was held up by a German trench position strengthened with barbed wire and a machine gun. Cpl Foster stormed the trench but during hand to hand fighting he lost his gun and used grenades to dislodge the enemy. He recovered his gun then used it to knock out the machine gun position. As well as the Victoria Cross, he was awarded the Médaille Militaire, France's third highest decoration for bravery. Cpl Foster survived the war and lived in Tooting until his death in 1946.