New cabinet health lead appointed for Wandsworth
Published: Tuesday, October 6, 2020
Cllr Clare Salier has been appointed as Wandsworth Council's cabinet member for adult care and health.
The Balham councillor will lead the council's response to the current Covid-19 pandemic as well as making sure the borough's elderly and vulnerable residents are fully supported and receive the best possible social care.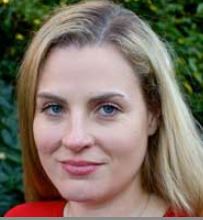 Cllr Salier will also be working closely with local NHS providers and linking in with other boroughs to ensure everyone throughout Wandsworth can access high quality healthcare services. She replaces Cllr Melanie Hampton. Councillors will be asked at the next full meeting of the council to approve Cllr Ian Lewer for Cllr Salier' previous role as chairman of the borough's licensing committee. 
Cllr Salier said: "I know the coronavirus outbreak has had a big impact on many people across the borough and the pandemic remains an ongoing concern for all of us, with continued demand on council resources.
"I will be working hard to ensure that our elderly and vulnerable residents get the support they need during these challenging and difficult times, and I will be liaising closely with all our partners to make sure that everyone across Wandsworth has access to the best quality health and social care services."