New homes approved by Wandsworth Council at Fontley Way
Published: Wednesday, October 7, 2020
Wandsworth Council's Planning Applications Committee committee has approved plans for new homes at Fontley Way, Roehampton.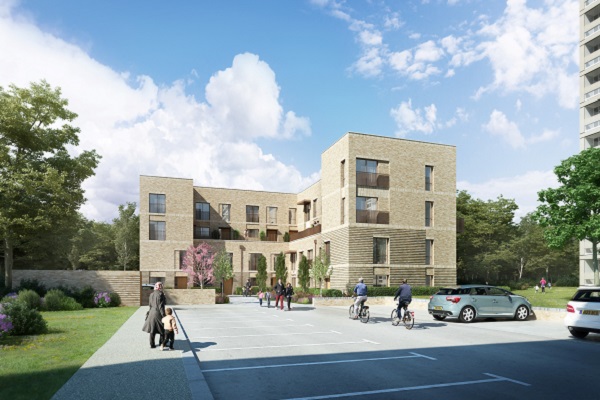 The site will provide 14 three-bedroom and four-bedroom Council homes for tenants and resident owners within the Alton Regeneration intervention area.
Leader of Wandsworth Council Cllr Ravi Govindia, said: "I'm delighted this development can now move ahead to the next stage. "As an important part of the proposed Alton regeneration scheme, this development ensures council tenants and resident homeowners are able to move into newly built replacement homes, with minimum disruption and without the need for a temporary move.
"This is another part of the commitment we have made as a council to ensure we meet the housing needs of existing residents."
Key features of the new development include:
High quality architecture and landscape design to complement the existing neighbourhood
Private outdoor space in the form of a balcony or garden
Two of the maisonettes will be designed for wheelchair users, and every home will be designed to be adaptable and suitable to meet the specific needs of existing and future residents
Fitted kitchens and bathrooms, sufficient space for furniture and storage, double glazed windows, and refuse/recycling facilities
Secure cycle parking provided on site and 10 new car parking spaces
Cllr Ravi Govindia added: "We are building better, bigger and higher quality sustainable homes to improve the lives of our residents living on the estates.
"The homes we are building are tailored to meet individual households needs – whether this relates to overcrowding or specific mobility requirements.
"Our plans for the Alton Regeneration have been drawn up following extensive consultation with residents on and around the estates over many years. We will also provide hundreds of local jobs and opportunities for our residents at a time when helping the London economy is a prime importance."
The maisonettes will have a private back garden or private balcony, as well as access to a communal garden.