Wandsworth Design Award winners announced
Published: Friday, October 9, 2020
Arts venues, housing developments, family homes, a bridge and even a fountain are amongst the winners of the 2019 Wandsworth Design Awards.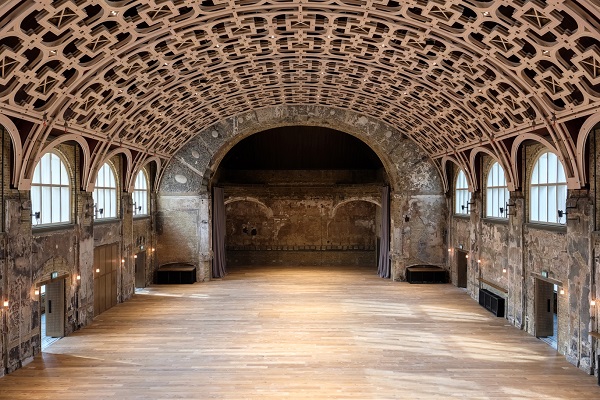 The awards, held every other year since 1999, reward high-quality design and give public recognition for building projects in Wandsworth that make a positive contribution to the borough.
They also aim to raise the profile of design in Wandsworth and set a positive example to architects to improve the quality of the built environment.
Nominations were invited from local amenity groups, businesses, architects, residents and people working in the borough for schemes of high-quality design and projects that improved access for people with disabilities completed over the previous two years.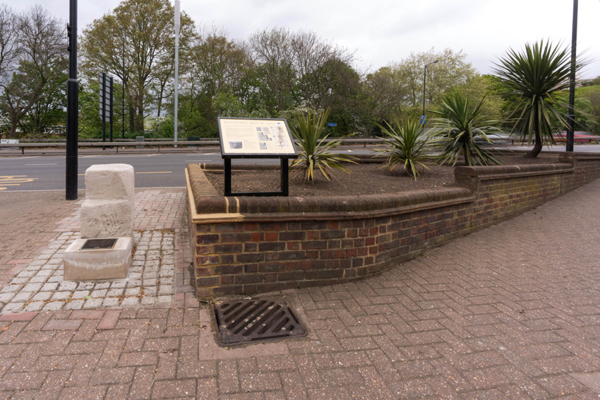 Putney Vale mounting block
A panel of judges made up of councillors, including the council's Heritage and Design Champions, local architects, representatives of the Wandsworth Design Review Panel, local amenity societies, the Wandsworth Access Association, RIBA and RTPI considered the schemes and made awards and commendations.
The winners are:
Mayor's Design Award
Battersea Arts Centre: Awarded for its exemplary and scholarly restoration following a fire, judges described it as a phoenix arising from the ashes to once again provide a much-cherished community facility within a grade II* listed building.
Residential Extensions
26 Herondale Avenue, Wandsworth: An imaginative, contemporary solution to extending a residential home that allows the space to flow between interior and garden.
Restoration/Conversion
Battersea Arts Centre
Archlight Cinema, Circus Village West, Nine Elms: An imaginative and well-executed design to convert railway arches to provide a cinema and animate the public realm.
Smaller Heritage Projects
Putney Vale Gates and gate piers & Mounting block, Kingston Road, Roehampton: An exemplary restoration of grade II listed gates and gate piers that were on the Heritage at Risk Register along with the re-instatement of the Roehampton Mounting block dating from 1654 to its original location.
Fountain, Tooting Bec Common: Award for restoring a much-loved Art Deco drinking fountain to bring it back into use as part of the Tooting Common Heritage Project. It was originally designed by architect L Leonard Pool and installed in 1938.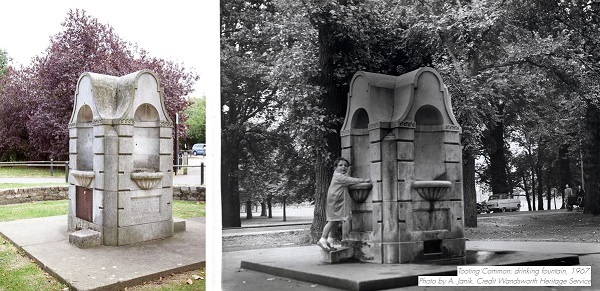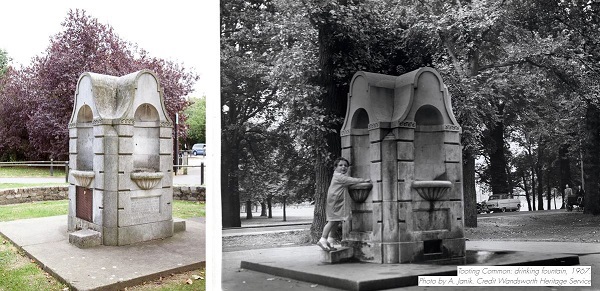 The restored Tooting Common fountain, and the fountain in 1967
Large Residential and Mixed Use
One Putney, 89-93 Putney High Street: A contemporary mixed-use building with Art Deco references that masterly turns the corner from Putney High Street into Montserrat Road.
11 Mapleton Crescent, Southfields: An elegant tower demonstrating high quality architecture on a challenging site.
Ram Quarter, Wandsworth High Street: The scheme represents a significant regeneration at the heart of Wandsworth Town Centre with a variety of mixed-use buildings within the setting of the Ram Brewery.
Public Spaces
Thessaly Road Bridge, Nine Elms: This project (pictured below) has transformed a dark uninviting bridge into a more welcoming space enlivened with patterned enamel panels in various colours to enhance the street scene. The artist worked in collaboration with local people and a school.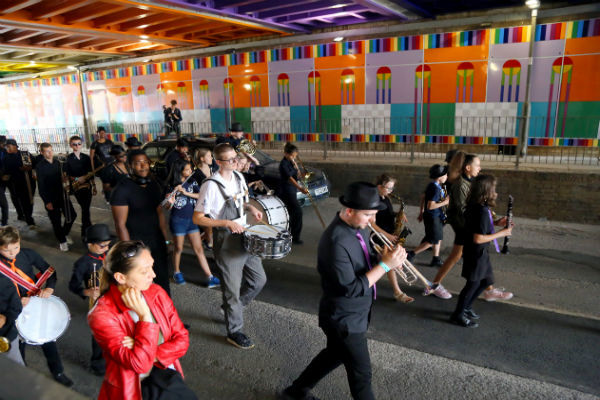 The following commendations were also made:
Isobel Centre, 61 Princes Way, Southfields: A sustainable facility designed for pupils with visual impairment and with multiple learning difficulties.
8 Burcote Road, Wandsworth Common: A well-designed extension appropriate to the context.
143 Lavenham Road, Southfield: A contemporary extension.
191-195 Balham High Road: A mixed-use scheme that incorporates a sensitively designed roof extension to this Classical Revival terrace of shops together with restoration of facades.
21 Cabul Road, Battersea A well-executed conversion and high-quality restoration for office and residential use.
The Bedford, 77 Bedford Hill, Balham: The restoration and conversion of this grade II listed pub and hotel to provide additional rooms has been handled in a sensitive manner including a high-quality interior decoration.
Godley Gardens, Tilehurst Road, Wandsworth Common: The re-design of this pocket park provides much improved play facilities and landscape for children and is well used by the local community.
Cllr Guy Humphries, chairman of the planning applications committee, said: "The announcement of the winners was delayed this year and we will not be able to have our usual award ceremony due to the Coronavirus pandemic, but I would like to assure all our winners that they are all excellent examples of some of the most innovative, high-quality examples of design in the borough that greatly enhance their communities.
"We are also pleased that architects are putting sustainability at the heart of their designs, helping the council to meet its climate change targets."