Green light for community tree planting project
Published: Thursday, September 26, 2019
Wandsworth Council is to work with local schools, residents and parks friends' groups to plant an extra 80 trees across the borough.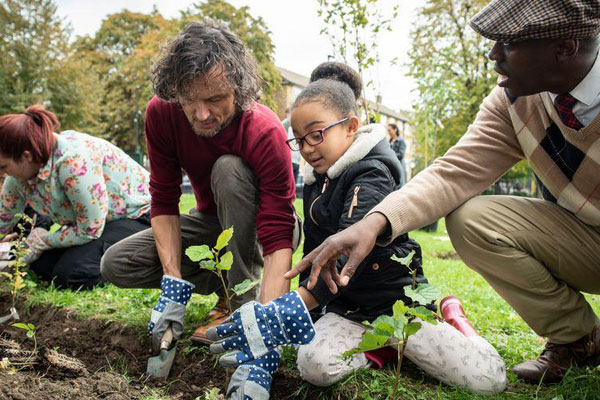 The trees will be put on the Alton Estate, Roehampton Estate, Emmanuel Road in Balham, Furzedown Rec and the Café Woods on Tooting Common and will be planted during National Tree Week at the end of November.
The council successfully applied for a £17,800 grant from the Greater London Authority's Greener City Fund and has put in an additional £7,400 into buying and planting the trees.
Now tree officers will work with local schools, residents' associations, the Friends of Tooting Common, the Friends of Furzedown Rec, the Woodfield Group and the Tooting Common Management Advisory Committee to make sure local people, including children, play a central role in the project.
Schoolchildren will be encouraged to help take care of the trees, and use them in their learning – such as how weather affects their growth. 
Tree officers will be providing the local groups volunteering to help with the planting with training and advice for each of the locations.
The trees will be added to the database maintained by the tree department to ensure they are maintained, and during the first year tree officers will visit the saplings every month to check on them. The local groups involved will also be supporting the tree department with keeping an eye on the young trees and reporting back any problems to officers.
The species chosen will depend on the site, but the trees' ability to help the council achieve its pledge to tackle climate change will also be taken into consideration. A single tree can absorb in the region of 45lbs of carbon dioxide in a year.
Cabinet member for community services and open spaces Cllr Steffi Sutters said: "Our ambition is to become a carbon neutral council by 2030 and inner-London's greenest borough, and trees are crucial to this.  They promote biodiversity, regulate water flow and help reduce air pollution, which is why over the past two years the council has planted around a thousand street trees.
"But trees are also vital to improving the wellbeing of our residents and what I particularly like about this new project is the integral role local people will play. We will work closely with them on the location, planting and management of the trees, and I hope communities benefit from watching the trees grow and flourish."
The tree department is part of Enable Leisure and Culture, which manages parks and open spaces on behalf of Wandsworth Council. Find out more at https://enablelc.org/parks/trees/