Putney High Street improvements
Published: Friday, September 13, 2019
Major works to Putney High Street to improve traffic flow and make it safer and more attractive will start shortly.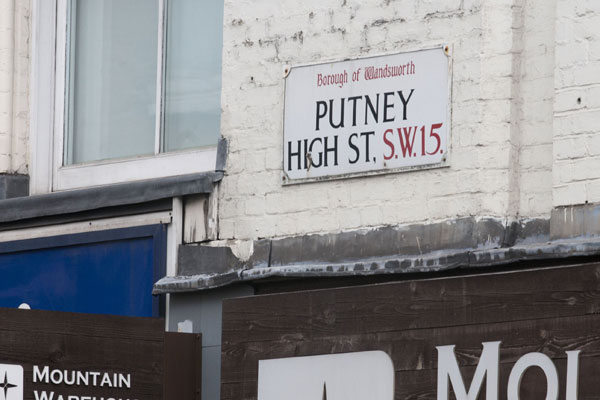 Work includes
Widening and repaving the eastern side of the pavement between Disraeli Road and Putney Bridge Road where possible
Improving the High Street's junction with side roads, including constructing granite 'raised tables'
Repaving the area outside the railway station
Constructing a loading bay outside Tesco to prevent delivery vehicles blocking the road
Introducing a 20mph speed limit
Upgrading and modernising street lights
Providing more parking for cycles, including two-tier stands on Disraeli Road
Planting new street trees
Decluttering, such as removing unnecessary signs, and modernising street furniture such as benches
Construction work is scheduled to start outside Putney Station at the end of the month, with works then progressing in stages to minimise disruption. This phase of the improvement project is expected to last about a year.
The High Street will remain open during the works, though some road narrowing will be necessary. The footway will be closed and reconstructed in sections to maintain pedestrian access to shop fronts and homes at all times.
The High Street end of some side roads will need to be closed while they are being reconstructed. Diversions will be put in place and residents will be sent a detailed letter when this happens.
The works are part of a series of scheduled improvements to Putney, drawn up following extensive consultation with local people and groups. Work already carried out includes the uplighting of St Mary's Church and the illumination of Putney Bridge. Future work could include improvements to public areas, installing a 'city tree' to help filter pollution, and the creation a new small park.
Putney was also recently one of 50 towns across the country to be included in the Government's expanded Future High Streets Fund. The council will work with partners to draw up plans to tackle pollution, congestion and empty shops. Read more. 
Cabinet member for strategic planning and transport Cllr Paul Ellis said: "We have a commitment to making Putney High Street safer and more accessible for pedestrians and cyclists and to improve the flow of traffic. These works starting shortly will benefit local people, boost the town's economy and help us meet our pledge to tackle climate change.
"In addition, we will continue to work with Putney residents and businesses to draw up long-term plans on how we can use our share of the Future High Streets Fund to future-proof Putney against the downturn in the retail sector and create a town centre that the people of Putney deserve."