Roehampton extra care housing scheme wins prestigious award
Published: Tuesday, September 10, 2019
A new 100 per cent affordable housing scheme in Roehampton that will include dozens of homes for older people with a range of care needs has won a top prize in this year's National Housing Award.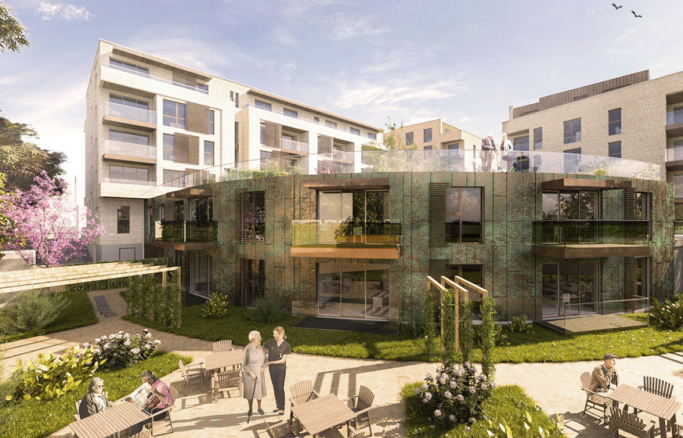 The development, which will provide 95 new affordable homes on the site of the former Pocklington Court in Alton Road, was named winner of the NHA's "Best Scheme in Planning (30+ units). It is being delivered by Optivo Homes, which worked closely with the council in developing these plans.
This empty and vacant 1960s building had previously been owned by a charity that provided 64 flats in mainly studio style accommodation for blind and visually impaired residents. The charity decided to close the building in 2015.
Now owned by a different charitable housing provider, the redevelopment of the site will see 95 new homes being built. Of these 41 will offer "extra care" supported housing services while the remaining 54 flats will be available for intermediate shared ownership or rent at an affordable cost.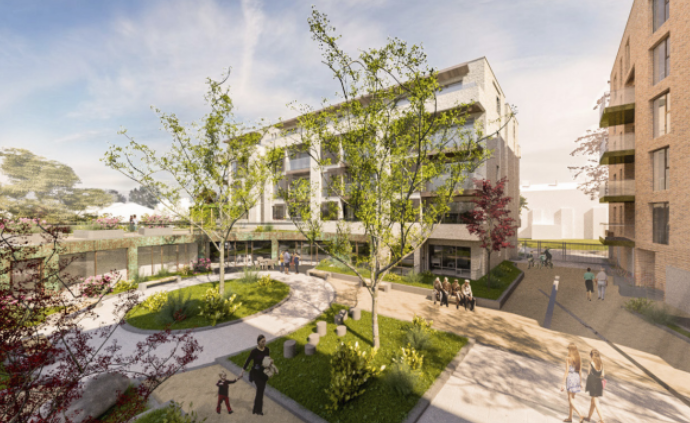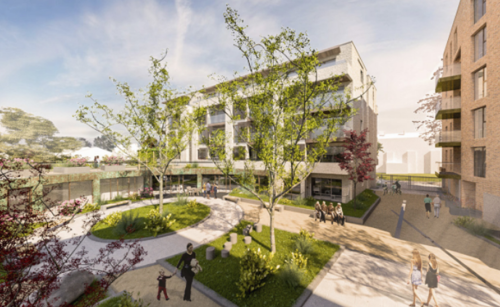 The new homes will be provided in three buildings and will offer high quality wheelchair accessible accommodation plus communal recreational space and landscaped gardens for older residents needing a degree of care and support. Parking for both residents and care staff will be provided in a basement car park, along with secure storage space for 92 bicycles.
The judges described the scheme as "a great, 100 per cent affordable regeneration scheme in an established area thoughtfully designed both aesthetically and for the people that are going to reside there. Making elderly/ extra care work as part of an overall scheme is difficult and brave, especially when land values favour easier types of development."
"The site sits close to the edge of a conservation area with a backdrop of mature trees and a golf course, so the design was carefully considered to blend with and complement its surroundings. The result is a well-spaced addition to the street scene, where the new apartments will occupy a series of three pavilions, while the extra care wing, which is lower in height, will face onto the parkland. All the properties will be built to a high standard with generous floor space, a dual aspect outlook, good communal facilities and attractive, innovative outdoor space."
Wandsworth's cabinet member for housing Cllr Kim Caddy said: "This is a 100 per cent affordable housing scheme that will provide a diverse mix of high quality homes for local people.
"Nearly half will offer much needed extra care accommodation to meet the needs of residents who want to live independently but would benefit from enhanced levels of on-site support and assistance when required.
"It will also provide more than 50 homes for people on lower incomes. They will be offered for rent at levels substantially below the market and also on low-cost shared ownership terms to households on a range of incomes.
"All the properties will be built to a very high standard with generous floorspace, a dual aspect outlook, good communal facilities and attractive outdoor space.
"And because the site is located on the border with Richmond Park, it was important that we were able to shape the scheme to not only deliver the maximum level of affordable housing possible but also to limit the development's impact on this historic green space."
The National Housing Awards celebrate excellence, innovation, creativity and progression in the affordable housing sector.