Roehampton Gets Active
Published: Friday, September 6, 2019
The Roehampton Festival will be returning to Bull Green this Saturday (Sep 7) from 2pm.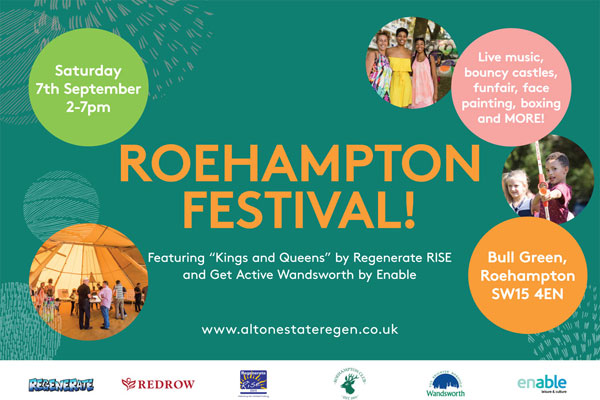 Wandsworth Council's regeneration team, Regenerate RISE and Redrow Homes have been working together to bring the festival back to Roehampton this Summer.
The event will feature music, dancing, amusements, advice on healthy living from the Get Active Wandsworth team and information on employment opportunities.
Residents will also be able to view the masterplan for the Alton area regeneration, and to ask representatives from the council and Redrow about the phasing plan for the redevelopment, the choices residents will have on the interior decorations and kitchens of the new properties. There will also be information about the Alton Green cultural strategy.