Drive to boost diversity in local tech industry
Published: Wednesday, September 9, 2020
The former South London Innovation Corridor is launching its rebrand at London Tech Week with a new name and a series of virtual events.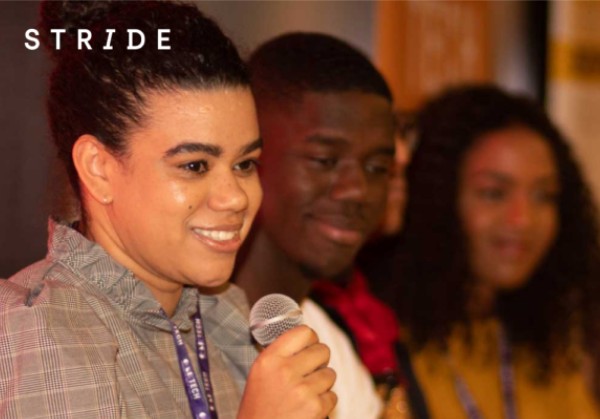 Wandsworth Council has joined forces with the London Boroughs of Lambeth, Lewisham and Southwark to set up Stride, which is supporting 13 creative and tech workspaces across south London to improve or expand their affordable workspace offer.
The newly launched Stride programme is working with a range of exciting partners to create opportunity, develop talent and support local creative and tech enterprises in south London.
As part of this, the Battersea Design and Technology Quarter will be home to a new workspace for local creative and tech businesses. The programme makes space for creativity and innovation to thrive - from university spin-outs and high growth tech companies to artists and social impact start-ups.
Business support is offered through events, founder weekends and pre-accelerators.
'Reflect wide diversity of our boroughs'
Councillor Aled Richards-Jones, Wandsworth Council's Economic Growth, Skills and Employment spokesman said: "London Tech Week is a fantastic opportunity for South London to show the world what it can offer tech companies who are looking for a London home as the capital moves into economic recovery.

"Wandsworth is getting ready to welcome Apple's London HQ as it joins a range of design and tech firms who are already taking advantage of the skills, enterprise and workspace support ecosystem available here.

"Wandsworth Council is proud to be a key partner in Stride's new Talent Development initiative. This aims to improve tech and creative career prospects for South London residents, which is a key strand in our Smart Growth recovery strategy. We also want to make sure new tech and creative opportunities are available to all parts of our community so that the workforce reflects the wide diversity of our boroughs."
Stride is working with organisations like OneTech and Foundervine to help local people from diverse backgrounds start and scale their business, and the newly launched Innovation Fund will also help to support diverse talent starting out in creative and tech careers.
The Innovation Fund can help organisations which can deliver new apprenticeships, pre-work training, job opportunities and in-work training to people in south London.
Free virtual tech events
As part of London Tech Week's Borough Spotlight on Thursday 10 September, Stride will be bringing together some of their most exciting partners for some virtual discussions to talk about South London, starting up in tech and working together to help make opportunities in the sector fairer for people from diverse backgrounds.
Join the conversation and register now to take part in these virtual events:
How I Started: Meet the South London Founders Scaling New Ideas on Thursday 10 Sep, 2pm-3pm
Stride – Empowering Inclusive Leadership on Thursday 10 Sep, 4pm-5pm
Stride - Boosting Diversity in Tech on Thursday 10 Sep, 5pm-6pm
Alison Partridge, Managing Director, OneTech said: "We are delighted to be partnering with Stride to support underrepresented communities in South London to connect with opportunities in tech. As we start to understand what impact COVID-19 has had, activities which support local people to carve out positive economic futures for themselves close to home are more important than ever."
Be the first to know about Stride programmes and initiatives at www.stride.london
More information on Stride workspaces
Workspaces are being supported across all four partner London boroughs.
198 Contemporary Arts and Learning will see three new floors of galleries, office and creative education space for young people in Brixton. The Goldsmith's Enterprise Hub in New Cross will create over 3,000 sq ft of incubation space for local entrepreneurs. In Peckham, Peckham Palms supports business ventures led by Black women, to create more diversity and equality within the hair and beauty sector.