Five businesses in Tooting fined for waste offences
Published: Monday, September 28, 2020
Five businesses in Tooting have each been fined £300 for failing to provide details of who collects their business waste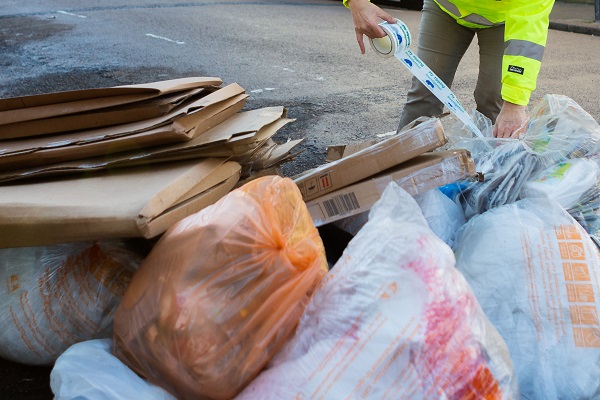 Businesses are required by law to use a licensed waste carrier for their rubbish collection and avoid cowboy operators who dump rubbish illegally.
The fines follow on from the council's MyWandsworth campaign to deter fly-tip offenders in the area.
The 'Caught on Camera' YouTube witness appeal shows footage of people illegally dumping rubbish on video, asking local residents to get in touch with any information they have about the fly-tippers in the videos. In addition, posters and letters have warned residents and businesses not to dump rubbish.
Councillor Steffi Sutters, environment spokesman said, "This is a timely reminder to businesses to check their waste carrier and make sure they are not using a cowboy outfit to collect their rubbish.
"These fines highlight that we won't let people get away with illegal behaviour. It really is that simple.
"Litter blights our town centres, streets and parks and we won't stand for it."
Check your waste carrier
Business are reminded to check that they are using a licensed waste carrier to collect their business waste. This can be checked via the Environment Agency website.
Caught on Camera
CCTV footage of people illegally dumping rubbish has been published on the Council's YouTube channel, asking local residents to give the council any information they have about the fly-tippers in the videos.
If you recognise anyone in the council's YouTube videos, email flytipwitness@wandsworth.gov.uk with the reference number of people dumping rubbish on Mellison Road, Tooting. Together we can catch fly-tip offenders.
Report fly-tip offenders
Remember you don't need to see the videos to report fly-tip offenders. You can also report an incident by telling us what you saw or sending a picture in.
Tell us:
The circumstances, e.g. if you saw the fly-tipping, the date and time it took place and a description of any vehicles involved, plus registration number.
Take a picture of the incident, making sure you don't put yourself or others at risk to do this.
Location: side of the road, back alleyway, railway embankment, in a river, and whether it was on private or council land.
The amount and type of waste, eg a few bags of rubbish, a fridge, a sofa.
Get in touch by email at flytipwitness@wandsworth.gov.uk