Libraries open again for browsing
Published: Friday, September 4, 2020
From next week visitors to the borough's libraries will again be able to browse for books, with measures put in place to keep people safe.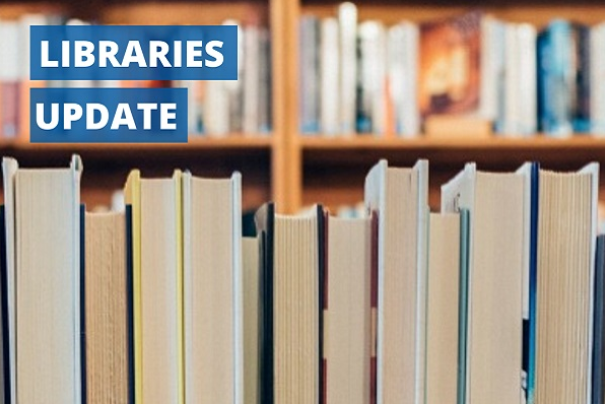 Cllr Steffi Sutters, cabinet member for community services and open spaces, said: "Library staff have done sterling work during the lockdown and after to continue to provide a service to local people and I'm really pleased to announce that people can once again browse the shelves of their local branch.
"We've made changes to the layout and brought in social distancing measures to keep everyone safe and we're really looking forward to welcoming people back into our library buildings. I would ask visitors to co-operate with staff to ensure everyone has an enjoyable trip."
Earlier this summer town centre and then branch libraries reopened but library members could only drop-off and pick-up pre-booked items or use pre-booked computers.
From Monday (Sep 7), in the latest stage of the phased reopening, users can browse shelves and choose books to borrow. There will still be safeguards in place - numbers will be managed to allow for social distancing and to enable self-service equipment to be cleaned, so you may need to queue outside. Visitors will be asked to limit their time in the library if possible to give everyone a chance to browse.
All library users must bring their library card with them and have an active account, must sanitise their hands on entry and wear a face covering at all times, unless they are in an exempt category. You can check your account online.
Children under 12 need to be accompanied by an adult at all times and you will be asked to provide your library card number in order to comply with Test and Trace requirements.
The range of stock will include selections of adult fiction, children's books and a limited range of popular non-fiction. You will not have access to the entire library and must remain in the designated areas.
If you know what titles you want to borrow, you can reserve these free of charge online or by ringing a library during opening hours. If you have Library Takeaway items or reservations to pick up, you can still collect these at the library. You will also be able to return books and these will be taken off your account after a 72 hour quarantine period.
Opening hours are still limited and visitors are advised to visit www.better.org.uk/library/wandsworth for details of their local branch.