Parents given reassurance that schools remain safe for pupils
Published: Thursday, September 24, 2020
Health and education chiefs in Wandsworth are reassuring parents that schools remain safe places for their children and they should continue to attend classes.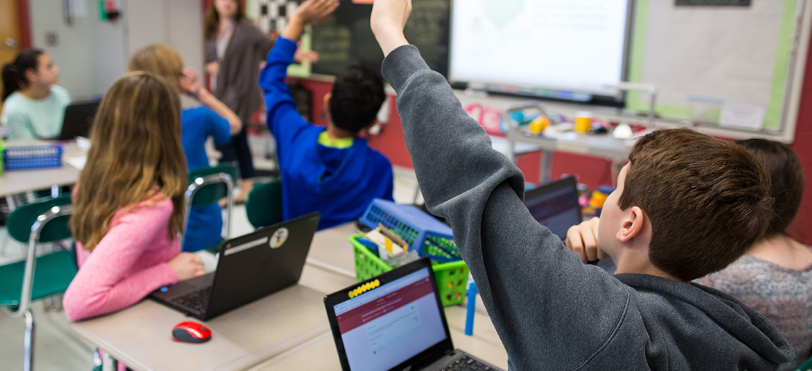 "School is the best and safest place for our young people to be. The council has worked throughout the summer alongside our schools to ensure they operate safely," the council's education spokesman Cllr Will Sweet said.
"Parents and carers can be fully assured that the health and safety of young people, families and school staff remains the council's top priority."
To ensure schools can operate safely the following measures have been introduced:
•  Year group bubbles.
•  One-way systems.
•  Staggered arrival and departure, break and lunch times.
•  No mixed-year or whole school assemblies.
•  Implementing national guidance on running safe classrooms and after-school clubs.
•  Children encouraged to socially distance and regularly wash or sanitise their hands.
Over the summer the council worked in close collaboration with schools and public health officials to prepare for the return of pupils.
• All schools included in council's cleaning contract received a thorough and intensive deep clean.
• Simple to follow outbreak control plans for schools, nurseries and other early years settings were drawn up in partnership with the borough's public health team.
• Advice, support and guidance was provided to all schools in updating their risk assessments.
• Support for schools from educational psychologists on emotional and mental health resources offered to prioritise the wellbeing of pupils.
• Safe hot and cold food delivered to all schools in the borough's contracted service across staggered lunch times.
Parents are being advised that their children should continue attending school unless they display Covid-19 symptoms. These include;
• A high temperature
• A new, continuous cough
•  A loss or change to sense of smell or taste
Children should not be kept away from classes if they have mild symptoms of a common cold such as a runny nose.
Cllr Sweet said: "We know that most parents and carers want their children to attend school. It is important that their education should not suffer needless disruption after such a long period away from classes this year.
"That doesn't stop them having some understandable worries about staying safe. That's why we've worked so hard over the past weeks and months to support our schools in taking robust action to ensure conditions are safe.
"What is important now is that parents don't automatically assume that a simple sniffle or sneeze is evidence of Coronavirus.
"Of course we recognise that this is a worrying time for parents but if they want extra reassurance our headteachers are ready to listen and take them through the safety procedures that are in place."
Shannon Katiyo, Wandsworth's director of public health said "Education and school attendance is closely linked with the health and well-being of young people so it's really important that they continue to attend classes.
"We know that a recent study by Public Health England has shown COVID outbreaks and infections in schools are rare.
"Obviously if any child begins to display Covid-like symptoms, then they should self-isolate with their household, and arrange a test."
If anyone in the school becomes unwell with a new and persistent cough or a high temperature, or has a loss of, or change in, their normal sense of taste or smell, they will be sent home and advised to follow national guidance which sets out that they should self-isolate for at least ten days and should arrange to have a test to see if they have coronavirus.
Tests can be booked online or ordered by calling 119. The Government is supplying schools with kits to test children in exceptional circumstances when they believe there are barriers to getting tested elsewhere.
Children who are required to isolate will be supported by their schools to ensure that they do not miss crucial lessons and learning.
Find out more at www.gov.uk/backtoschool.