The Foundation's fitness classes are back
Published: Tuesday, September 8, 2020
Free fitness classes on the Doddington and Rollo Estates – which moved online during the lockdown – are being held outside again.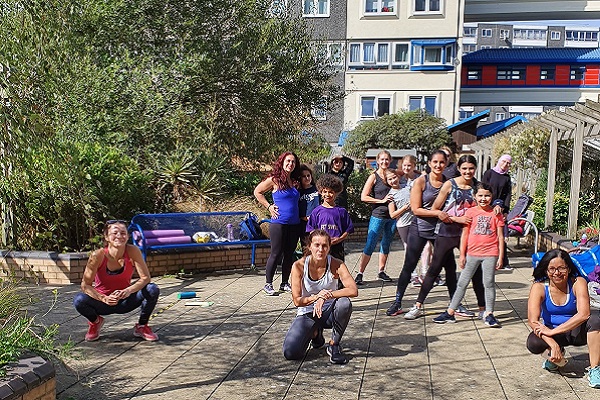 Fitness and wellbeing groups are working with the council to provide free exercise classes and healthy living advice to the residents of the Battersea estates.
The Foundation is a collaboration between the council's community engagement team and the Devas Club, Live Karma Yoga and Fit SW11.
The plan is to make The Foundation self-sustaining and to expand services to include initiatives to promote healthy living, strengthen the local community and reduce social isolation.
Both classes are held at the Doddington Estate Roof Gardens at 10am on the following days:
Wednesdays - HIIT (high-intensity interval training)
Thursdays - Community Yoga 
Just turn up but please note spaces are limited.
Local community groups interested in working with The Foundation and promoting its services to their members are invited to get in touch. Email sandra.evangelista@richmondandwandsworth.gov.uk
You can get updates on what's going on via The Foundation's Instagram account - @thefoundationlbt and on twitter at @FoundationLBT