Vivienne finds her voice
Published: Wednesday, September 30, 2020
Vivienne Whyte, who has received support with literacy and other skills from the council's Lifelong Learning Team, has featured in the Channel 4 programme The Write Offs.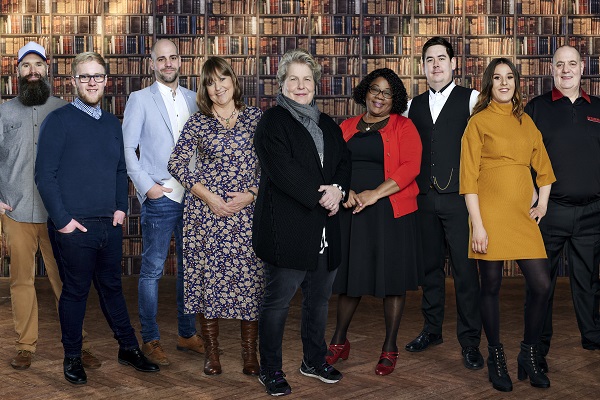 Now the Wandsworth resident is encouraging others to find out how lifelong learning can help them.
The Write Offs focussed on the barriers faced by eight adults with Dyslexia and poor literacy skills. It showed the impact upon them, the strategies they use to cope and their need for support and help manage everyday tasks. In the show Vivienne met pop star and actor Martin Kemp who talked about his dyslexia. If you missed the show you can watch it online.
Vivienne initially engaged with the Lifelong Learning team through one of its advisors Dustine Davis. She received careers education and advice, which gave her the confidence to take the next step of enrolling on an English course.
Vivienne said: "The Lifelong Learning team is good for people who don't know how to access learning. Since being in touch with Lifelong Learning I have found my voice. Don't suffer in silence as help is there and we can all move forward"
Cllr Aled Richards-Jones, cabinet member for Economic Development, Skills and Employment said: "We're all very proud of Vivienne, and everyone who takes the support on offer from our Lifelong Learning Team to learn and develop their skills through adulthood – especially those with difficulties such as Dyslexia.
"Wandsworth Lifelong Learning do a really wide range of courses suitable for all skill levels, including English and maths, lifestyle courses such as mindfulness, employability skills, apprenticeships and family learning. I'd encourage everyone to visit their website and see what's on offer."
If you would like to speak to Dustine Davis about how the service might be able to help you contact 07919 392254 or email edlifelong@richmondandwandsworth.gov.uk
Read further details on introductory English courses.
For details of all courses on offer visit: www.wandsworthlifelonglearning.org.uk