Youth4Climate poster competition has found its winner!
Published: Wednesday, September 16, 2020
Frank McKeever, age 13, from Ark Bolingbroke Academy was hailed as the winner of this year's Youth4Climate poster competition.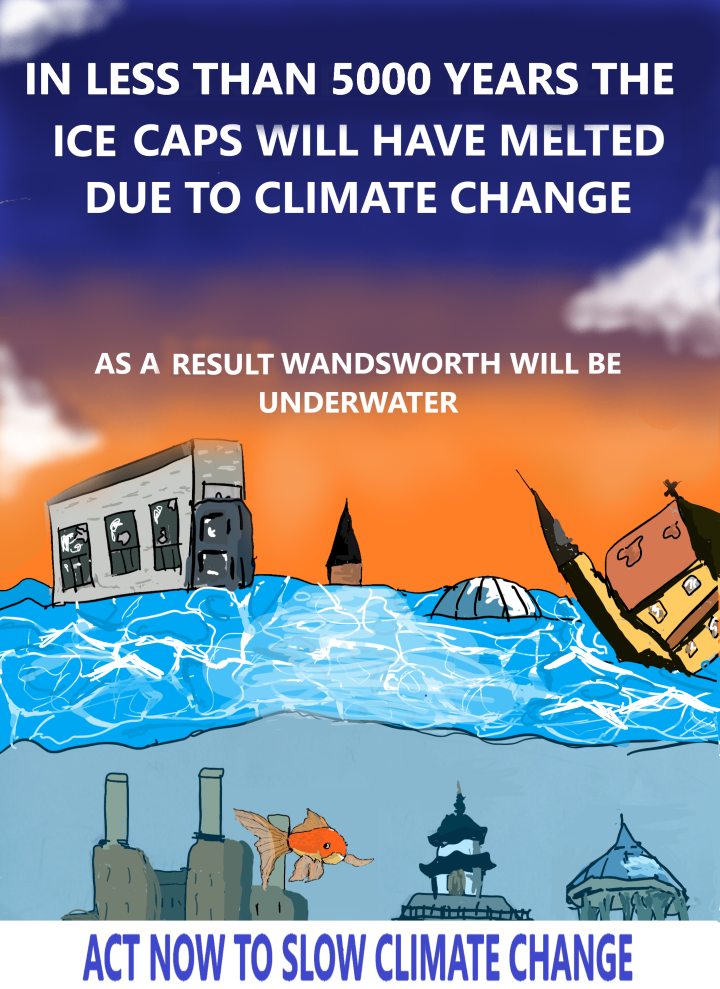 Frank has received £100 for his 'Wandsworth Underwater' poster which will now be displayed all over the borough at the council's various advertising spaces.
Dejanae Oakly Joseph, age 17, a Wandsworth resident from Richmond Upon Thames College came in second place and Matilda Chisholm, age 13 another Wandsworth resident from Lady Margaret School has come in 3rd place, they have each received £50.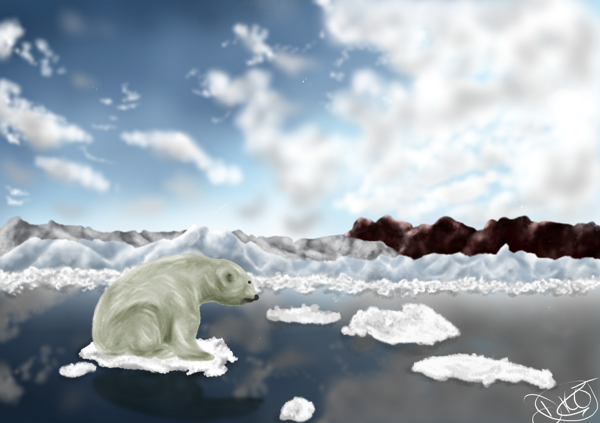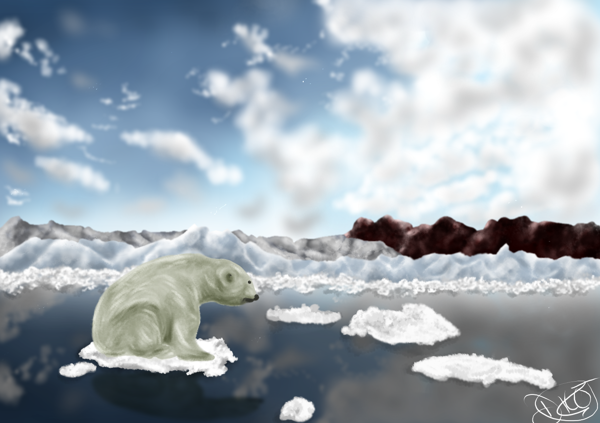 The entry from Dejanae Oakly Joseph, 17, 'Melting Ice Caps' which was judged runner-up
This is the first year of the Youth4Climate competition which seeks to engage the young people of Wandsworth in the critical topic of climate change as well as give them a platform for to have their talent seen and opinions heard.
Judging the competition was CEO of Battersea Arts Centre, Tarek Iskander, Plogolution founders Michelle Parkes and Dermot Kavanagh as well as Cllr Louise Calland, who chairs the Finance, Resources and Climate Sustainability Overview and Scrutiny Committee.
Mr Iskander said: "We have been so impressed by the entries and response we received for our first Youth4Climate competition."

"Young people rightly have a lot to say on the topic of climate change and need to be heard. We are thrilled to be able to engage with them in a creative and meaningful way on this critical issue."