1 in 4 residents experience mental problems - we're determined to tackle this
Published: Friday, December 16, 2022
People experiencing poor mental health are to be supported by new plans tackling the increased health inequalities across the borough.

Mental Health is one area that has been hit hard by the pandemic, a problem that has only got worse as a result of the cost-of-living crisis.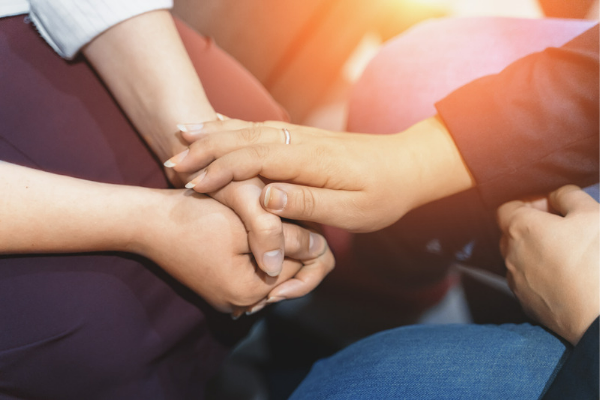 A report outlines how the council will work with its partners to, 
Make sure that people of all ages get the support they need, preventing mental ill-health from getting worse or supporting people through crisis.
Tackle the unprecedented demand faced by local mental health services as a result of the pandemic.
Reduce health inequality across the borough, so that people get the best possible quality of mental health support irrespective of race, age, gender or financial circumstances.

Improve how we work together across different departments in the Council, through a 'Health in All Policies" approach.  

Make sure that young people get the support they need to prevent their mental health from deteriorating, as well as when they are in crisis.
Wandsworth Council has also set out plans to help residents through the cost-of-living crisis, which disproportionately affects those living with mental health problems, along with a cost-of-living hub to access advice and support.
Councillor Graeme Henderson, Cabinet member for adult care and health said,
"1 in 4 people will experience a mental health problem each year, an issue that has only been aggravated by the pandemic.

"Mental health and wellbeing is a key priority for this administration, and we are determined to help those most in need to prevent health inequalities from getting worse.
"This report highlights how we will turn this ambition into reality, creating a fairer borough where everyone who needs our support gets it."

Mental health and well-being – key priorities
To tackle this urgent problem, the Council will work with its partners in the NHS, the mental health trust and many other organisations and groups locally. An assessment of the needs of the population in relation to mental health has been carried out to help determine the key priorities. 
Supporting adults with poor mental health means,
Implementing the newly refreshed suicide and self-harm prevention strategy.
Making sure women, ethnic minorities, key workers and those with existing mental health problems - who saw a bigger deterioration in their mental health during the pandemic - get the support they need.
Working with the mental health trust and the NHS to make sure there is better emotional well-being and mental health support in schools, GP practices, community organisations and social care organisations.
Focusing on a more holistic approach to mental health, making sure that people in crisis get the ongoing care and support they need to prevent them from going back into hospital.
 Supporting young people with poor mental health means,
Working with parents and schools to boost resilience, prevent mental health from deteriorating, intervening earlier when problems emerge, as well as making sure that those who identify as lesbian, gay, bisexual or transgender aren't left behind.
Making sure young people get the right support as quickly as possible, whether that be at school, in the community or through health care settings.
Ensuring a rapid response to more than 3,000 referrals annually, providing an initial assessment within 24 hours.
Responding quickly to young people experiencing a mental health crisis; this means an assessment within 4 hours and a comprehensive follow-up after 7 days following an A&E visit.
Making sure that children and young people have access to support, should they experience social and communication difficulties, emerging behavioural needs, anxiety, low mood and/or behavioural difficulties.
Better joined-up worked across Council departments through the "Health in All Policies Approach", so that decisions about supporting health needs are front and centre of everything the Council does.
Working with organisations like social enterprise Catch 22 providing ready access to counselling services and online service Kooth, to offer free, safe and anonymous support, with more than 500 young people participating in moderated online forums annually.
Better emotional wellbeing support for primary-aged children through the Place2Be and Journey of Hope services which offer quick access to therapy for young people dealing with family issues.
Improved access to bereavement services for young people, with up to 12 sessions of counselling.
Supporting more than 150 young people through a new Well Centre in Battersea and Putney, run with local GPs, to provide holistic care.
Implementing a suicide and self-harm prevention approach for children and young people, along with their parents or carers.
Read more