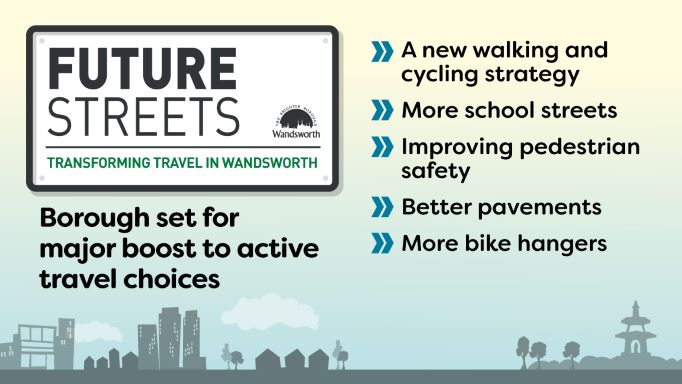 The consultation will gauge views on how best to deliver better and safer routes along busy Burntwood Lane for both cyclists and pedestrians.
The proposals form part of Wandsworth Council's Future Streets strategy which aims to deliver cleaner, greener and safer active travel choices across Wandsworth.
To take part in the consultation please visit the consultation webpage. The consultation will close on Sunday, January 15.
A leaflet outlining the options has been hand-delivered to thousands of homes in and around Burntwood lane with two face-to-face information sessions arranged for later this month where members of the public can attend to ask questions and give feedback.
These information sessions will be held at Earlsfield Library on Thursday, December 15 between 2pm and 7pm and also on Saturday, December 17 from 11am to 2pm.
The leaflet outlines the objectives of the scheme. It notes: "For the majority of our residents, walking and cycling are essential forms of transport to get to work, school, the shops, and to visit friends and family and access public transport. Making walking (including where using a wheelchair or buggy) and cycling in Wandsworth enjoyable, attractive and safe for all and creating a network of cycle routes is a key objective for the council.
"As well as improving routes to schools and colleges in the area, the scheme is anticipated to bring economic benefits to local businesses through improved connectivity between Trinity Road and Earlsfield. Improved walking and cycling facilities are also linked to reduced traffic volumes in the long term. The latest design standards have been used to assess the existing condition of Burntwood Lane for walking and cycling and determine the design changes needed."
The scheme has the following objectives:
Improve road safety by reducing speed and the number and severity of collisions
Improve the quality of existing cycle facilities and provide new facilities where possible
Improve pedestrian priority and accessibility, including making it easier to cross the road and access to schools
Burntwood Lane is a busy cut-through route between Trinity Road and Garratt Lane with more than 500 vehicles using it each hour during peak times.
Cabinet member for transport Cllr Clare Fraser said: "Burntwood Lane is an important link between Garratt Lane and Trinity Road and we want to make it safer and enable more people to make a shift to take up walking and cycling.
"Our consultation is asking local people for their views on how we can achieve this. We have drafted up two options at present but these are not set in stone and we would welcome suggestions from our residents on further changes that help ensure we meet their travel needs."