Wandsworth and Richmond Councils choose new Chief Executive
Published: Monday, July 18, 2022
Wandsworth and Richmond upon Thames Councils are delighted to announce that they have selected Mike Jackson as their new joint Chief Executive. The decision to appoint is subject to a formal decision by Richmond Full Council on Tuesday 19 July and Wandsworth Full Council on Wednesday 20 July.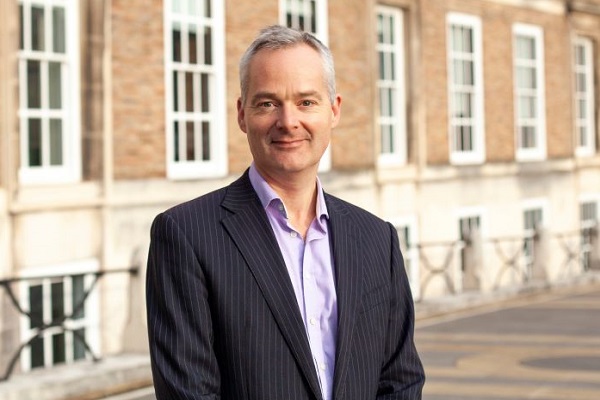 Mike is currently Chief Executive of Bristol City Council and before that was Chief Executive of North Somerset Council.
The appointment follows an extensive recruitment process, which included stakeholder panels with key partners and the voluntary sector in each borough. The decision to select the Chief Executive was made by the Richmond and Wandsworth Joint Appointments Committee, following interviews with shortlisted candidates. The appointment will be formally voted on by all councillors from both boroughs this week.
Mike will lead the Richmond and Wandsworth Shared Staffing Arrangement (the SSA), which was formed in 2016 to deliver substantial savings for both boroughs. The SSA's first Chief Executive was Paul Martin, who stood down in 2021. Mark Maidment, the SSA's Director of Resources and Deputy Chief Executive, has served as Interim Chief Executive since March 2021.
Cllr Simon Hogg, Leader of Wandsworth Council, said: "We interviewed a number of really top-quality candidates, but we were particularly impressed by Mike's vision for moving the Council forward and his enthusiasm and insight on how he can support our new administration's priorities to deliver improved services for our residents.
"Wandsworth is a great place to live and work and together with Mike we have an exciting and ambitious vision to fulfil."
Cllr Gareth Roberts, Leader of Richmond Council, said: "We had an extraordinarily high calibre of candidates for this role. It's an important job, serving over half a million residents across two very different boroughs. Mike is an incredibly experienced strategic leader and I couldn't be happier to welcome him to the SSA and to Richmond.
"We are facing a tough period ahead, supporting our communities and businesses through the cost-of-living crisis, while keeping focus on our priorities for both boroughs. I look forward to working with Mike to set a clear direction for delivering for our residents and achieving our goals for the borough."
Mike Jackson said: "I'm thrilled to be joining the team at Wandsworth and Richmond. This is a amazing part of London, made up of varied and diverse communities, rapidly changing in parts, with timeless and iconic parks and landmarks too. It's a great privilege to have the chance to lead the Shared Staffing Arrangement supporting the two councils.
"The Councils are rightly ambitious for Richmond upon Thames and Wandsworth, and there are great opportunities ahead. But it is also a time of economic uncertainty for many at the moment, with long-standing challenges of poverty, inequality and climate change to address. Working with elected members, colleagues, partners and communities, I'm keen to get stuck in and help tackle these."
A start date has not yet been confirmed.