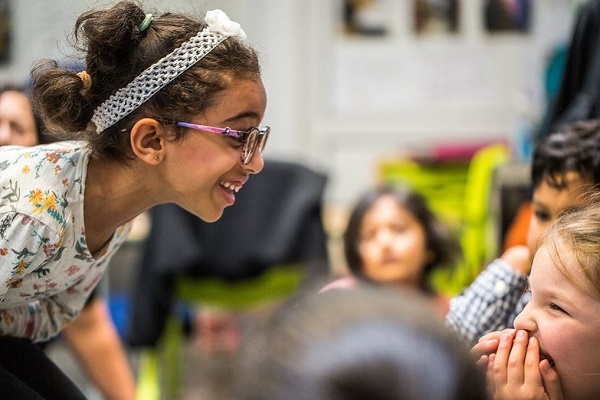 Local organisations are invited to apply for funding to deliver arts projects to improve local people's health and wellbeing.
Four groups have already received money from the council's new Arts for Health and Wellbeing Fund, part of Wandsworth's award-winning Social Prescribing initiative which brings together social and medical models of healthcare.
Cabinet member for health Cllr Graeme Henderson said: "We know that taking control of our own health and living a full and active life is crucial to protecting and enhancing our wellbeing and mental health. Arts and culture are an important part of this, and I'm delighted that we are supporting our community partners to put on these activities for local people to enjoy."
Nine Elms Arts Ministry will use the award to build on their successful 2022 pilot project Creative Soul Dance sessions. These are a series of gentle movement sessions led by professional dancers, aimed at nurturing physical, mental and emotional wellbeing, and accessible to adults of all ages and abilities.
Leader of the Nine Elms Arts Ministry, the Rev Betsy Blatchley said: "We are delighted to have received this award and to be part of Wandsworth's Social Prescribing offer. It's wonderful to see residents aged from 20s to 80s from all walks of life engaging with the joy of dance in a safe, supportive and fun environment - working with amazing professional dancers.
Bounce Theatre's Speech Bubbles project is a year-long creative intervention for children aged 5-7, who have a communication need that affects their well-being. Speech Bubbles is a weekly drama programme offering children an opportunity to tell stories and act them out, and Bounce Theatre are working with Key Stage 1 pupils at Griffin Primary School and Falconbrook Primary School to deliver the project.
Artistic Director Louise Pendry said: "A programme like Speech Bubbles can help children develop core skills in communication through play & storytelling. We are therefore delighted to have received support from Wandsworth Arts to roll out Speech Bubbles to support the well-being of local children in two of our local schools."
Mental Health charity Sound Minds is supported to engage with new participants experiencing mental distress by expanding the provision of visual art workshops with an additional weekly afternoon session.
CEO Chas De Swiet said: "At Sound Minds we are really excited to be taking part in the Arts for Health Wellbeing funding programme. It allows us to expand the range of people we work with, increase the scope our provision, contribute to our local community, and further test the therapeutic impact of our activity."
And the Katherine Low Settlement have been awarded the funding to maintain and grow the Elders Sewing Group project, a weekly guided programme of sewing activities for frail and isolated people aged over 60 in Wandsworth.
Head of the Elders Team Sarah Goodall said: "We are delighted to have been awarded this funding to help us build on our sewing programme for local older people.  We see first-hand the benefits of social prescribing for creative activities in a community setting: while learning new craft skills and working hard on their projects, our members are also building confidence, making new friendships and accessing support networks at our centre."
Applications for funding to deliver Arts for Health and Wellbeing projects in Tooting Broadway, Tooting Bec, Furzedown, Wandle, South Balham and Trinity remain open until 28 November 2022. Organisations can apply for up to £10,000 to commission new creative wellbeing activity, or support capacity of existing projects.