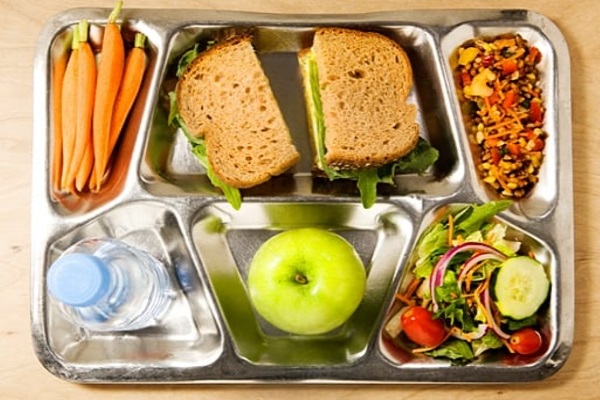 The borough is launching a new School Food Strategy designed to reduce child hunger, by ensuring all children attending a Wandsworth school receive freshly prepared, great tasting hot school meals made from seasonal and sustainable produce.
Good food is vital to children's health and academic achievement, but access to affordable, nutritious food has become more challenging for an increasing number of families during the cost-of-living crisis. 
The unveiling of the strategy coincides with the announcement that from next month (September) all children at Key Stage 2 (ages 7 & 8 to 11) attending a state primary school in Wandsworth will benefit from the Mayor of London's Universal Free School Meals scheme. The borough's new strategy is designed to complement and support the Mayor's initiative.
The strategy also builds upon the success of an earlier pilot initiative involving Magic Breakfast, a charity that supports provision of breakfast clubs in 20 Wandsworth schools. 
An overarching aim of the strategy is to ensure that as many children as possible have access to the free school meals they are entitled to. This will help identify children and families that can benefit from additional targeted cost-of-living support, at a time when households are facing serious financial pressures.  This additional support includes help with the cost of purchasing school uniforms, holiday activities and holiday food vouchers. 
The strategy also focuses on cultural inclusion and on specialised requirements for children with Special Education Needs (SEND). It is important for school meals to include foods that reflect the cultural and religious demographics of our school communities. 
Other key elements include:
• Using fresh, seasonal produce, always sourced responsibly, as locally as possible and with high quality standards.
• Consulting pupils about the food served, taking their views into account. 
• Engaging schools in food education, cooking and growing activities.
• Paying catering staff fairly, with the London Living Wage as a minimum.
• Embedding sustainable practices in service provision and minimising the carbon footprint and environmental impact of the service.

Kate Stock, Cabinet Member for Children said: "We know just how important it is for children to have healthy meals to help with their concentration, learning and attainment at school.
"We know too that many families are struggling to make ends meet in this cost-of-living crisis, so providing a well-prepared and nutritious meal at school is more important than ever.
"School meals are uniquely placed to address under-nutrition and obesity by promoting healthy diets, and which allow us to reach more children than in any other way. This strategy will contribute to reducing food poverty and help us to be a fairer, compassionate and more sustainable borough."