Apply now for new Omicron business grant
Published: Wednesday, January 12, 2022
Hospitality and leisure businesses can apply now for a new Government grant.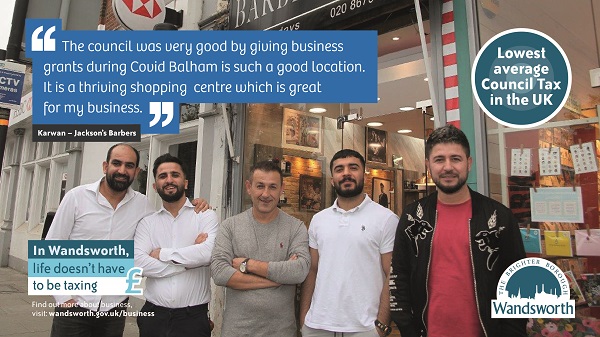 The Omicron Hospitality and Leisure Grant was announced by the Government in December. Wandsworth Council will distribute the grant to eligible hospitality, leisure and accommodation businesses struggling due to the new variant.
Eligible businesses will get a one-off grant. The amount will depend on their rateable value.
The grant is available to businesses in the following sectors:
Hospitality - Businesses whose main function is to provide a venue for the consumption and sale of food and drink (not takeaways)
Leisure - Businesses that provide opportunities, experiences and facilities, in particular for culture, recreation, entertainment, celebratory events and days and nights out
Accommodation - Businesses whose main lodging provision is used for holiday, travel or other purposes
The council's business spokesman Cllr Rhodri Morgan said: "Since the beginning of the pandemic Wandsworth Council has distributed more than £214m in financial support to local business due to Covid. The hospitality sector has been hit hard by the pandemic, and we are keen to ensure Wandsworth businesses get all the help they can to stay open and thrive."
"If you think you may be eligible for the new Omicron grant, you must apply now using the online portal as we are unable to award grants without an application."
Find out how to apply at www.wandsworth.gov.uk/business-grants