Champions spread the early years message
Published: Thursday, January 6, 2022
The first Wandsworth Early Years Parent Champions have started work across the borough to spread information about services available to local families.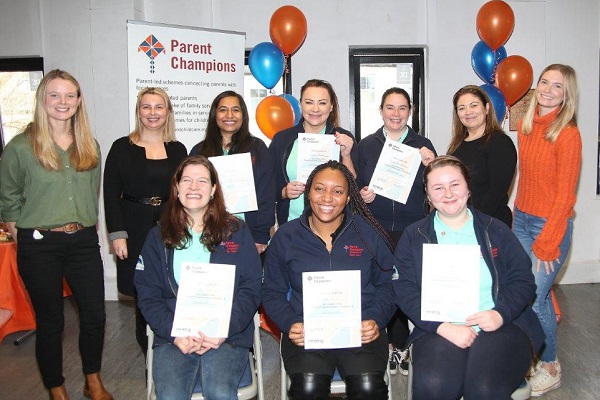 In the autumn Wandsworth Council invited people to come forward if they wanted to use their experiences as a parent or carer, and their love of chatting to other parents, to talk about early years services in the borough. The project has been launched in partnership with  Coram Early Years and Childcare and the National Lottery.  
Now the first group have been trained and presented with their certificates, and will get ongoing support and the opportunity to access further training. They will go out to children's centres and other community venues to talk about local services, including the chance to get funded childcare for pre-school children.   
Families with children aged two who meet eligibility criteria are entitled to a maximum of 15 hours a week of funded early education. Eligible working parents of three and four year olds attending a nursery or childminder can get an additional 15 hours of funded child care. 
There is also a wide range of services and support available at the borough's children's centres, including targeted play sessions, health visitors, speech and language therapies and mental health support.  
"We know how important the early years are and want to make sure no child is left behind, which is why we have trained up these volunteers so they can tell other parents what's available," said the council's cabinet member for education and children's services Cllr Will Sweet.  
"We put a lot of effort into promoting our early years services on social media and out in the community, but nothing compares with hearing about it from another parent. I'd like to thank our volunteers and I hope they gain useful training and experience that they can use in future employment." 
If you would like to hear more about Early Years Parent Champions, fill in this contact form.