Some improvement in Southern Rail services through Wandsworth but council leader says company needs to do much more to get full timetable back on track
Published: Monday, January 10, 2022
Council leader Ravi Govindia has welcomed the resumption of some suspended Southern Rail services through Wandsworth but insisted that the train company needs to do more to provide a proper level of service to passengers in the borough.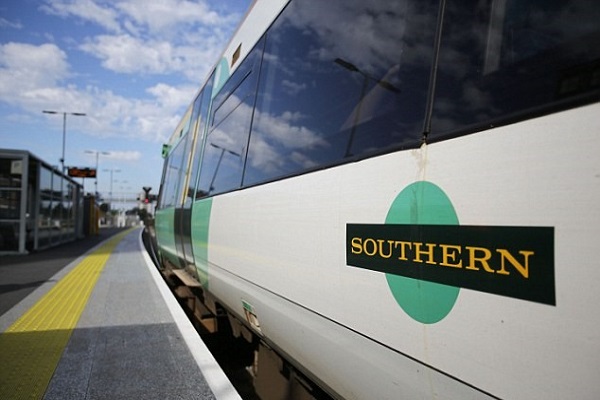 Last week Southern announced it was cancelling all services travelling through the borough to Victoria. This meant no Southern services at all at Battersea Park and Wandsworth Common and no connections to Clapham Junction and Balham with the company blaming staff shortages due to Covid.
As soon as these cancellations were announced Cllr Govindia wrote to Southern's managing director to express his "deep concern" over the decision which he said was "disproportionately damaging to the residents of this borough, our businesses and visitors."
He added: "I appreciate you may have high levels of staff sickness and absence due to a need to self-isolate. These are challenges which many public bodies currently face in the delivery of public services. However, the council will always keep essential services running and, for many people, the railway is an essential service. Indeed, the railway maintained a reduced service for essential workers during the first, hardest lockdown. A reduced service should have been introduced rather than a complete shutdown.
"This shutdown comes following a prolonged closure over the festive period for engineering works. As a result, many residents have been unable to make a journey by train since Christmas Eve. I am afraid that however challenging the circumstances this level of service is unacceptable. I should add that the recent replacement bus service was inadequate by not connecting Balham with Battersea Park, with passengers advised to change at Clapham Junction for South Western services to Queenstown Road and then walk."
In reply the company said: "We recognise that customers are facing lengthier and more challenging journeys at the moment and apologise for the inconvenience caused," and said they would be reinstating some services today (Monday).
It's letter to Cllr Govindia added "We would like to assure you that we plan to reinstate some of our London Victoria services from Monday 10th January, and will continue to reintroduce services as staff availability improves. From next Monday, London Victoria will be served by eight Southern trains per hour."
In response Cllr Govindia said: "This is obviously an improvement from the dire situation passengers were facing last week. However it is still not good enough and the company needs to do much more to get its full timetable back on track.
"This is a still a relatively low level of service for Battersea Park, Clapham Junction and Balham stations. Residents can rest assured we will keep the pressure up on Southern to resume its full range of services as quickly as possible."