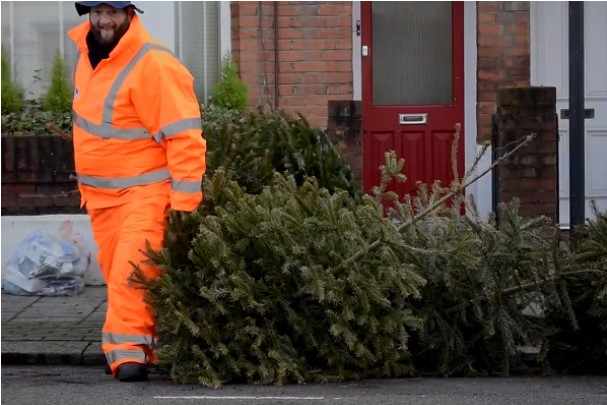 Residents are being assured that the council's annual Christmas tree collection service will remain in full operation until every unwanted tree is collected.

The council's free collection service is being extended for at least a week to ensure every tree is picked up.

Tens of thousands are collected every year and recycled into compost as part of the council's environmental policies.

Cabinet Member for Environment Judi Gasser said: "We know there are many uncollected trees out there and so we are extending the service for at least another week so that we can make sure we collect every single one. We'd like to apologise to our residents for this inconvenience and we will be reviewing the operation and how it's conducted to ensure the service improves next year.

"We were hoping to complete the task within a fortnight but it's clear we do need some extra time, so I would urge residents to please make sure their unwanted trees are clearly visible at the front of their properties so they can be seen, and I would also appeal to residents to please bear with us while we finish the job.

"We know this is taking longer than we'd hoped but residents can rest assured that we will collect every tree as quickly as we can."

This free collection service only applies to real trees – not artificial ones – and all decorations, baubles, tinsel and stands should be removed.

For more information please visit www.wandsworth.gov.uk/waste.