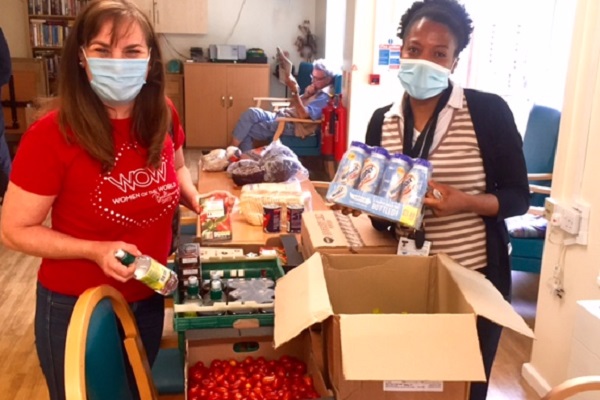 Senia Dedić, a former Wandsworth Civic Award winner, is the founder and chair of Women of Wandsworth. WoW is a group of mothers running activities to help local families, strengthen their communities and create a better life for their children.
She has been especially recognised for her work during the pandemic, helping to co-ordinate a community-wide response to ensure families received enough food and basic supplies.
"It was a shock when I found out but I was also pleasantly surprised and extremely happy," said Senia about her MBE. "I don't know who nominated me, but I intend to find out.
"It's good that all my work over the past 15 years has been recognised. I've tried to be a leader in the voluntary sector to encourage other people to volunteer. Our main aim is to work together to make the place where we live and bring up our children better and safer."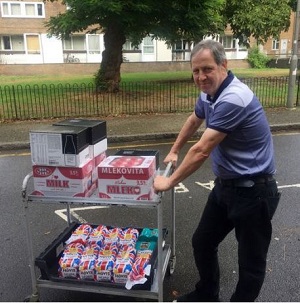 Senia joins Barry Ballard, a fellow governor of Battersea's Christ Church CE Primary School, who has also been awarded an MBE. He worked closely with Women of Wandsworth and other volunteers during the pandemic to support local people, including providing food to families and shopping for older people. He is pictured right helping out during the pandemic. 
"I'm surprised and would like to thank whoever nominated me. I'd also like to thank everyone that supported this work during the pandemic, including the local charities that provided the food. It was a real community effort." 
Meanwhile Joan Taylor from Wandsworth Common has been awarded a British Empire Medal for her voluntary work.
Now in her 90s, she started volunteering during the war and is known in the area for her work for the guiding movement – she ran a local guiding company and worked for the Guiding Association – as well her work with , including as its secretary and running its Sunday School.
"I was very surprised because I've been retired for a few years, but of course I'm very thrilled," she said. 
Deputy council leader and cabinet member for the voluntary sector Kemi Akinola has congratulated all three and thanked them for their work on behalf of others.
"Between them they have literally given decades of service to their communities, and I'm especially happy that the role of local volunteers in helping people pull together and help each other during the pandemic has been recognised. 
"We admire and value all our volunteers and I'm delighted they have been honoured in this way."