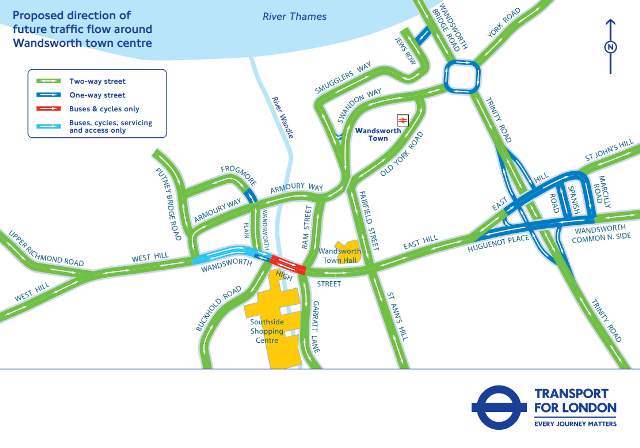 He said: "For many years the council has enthusiastically supported plans to pedestrianise the High Street to make the town centre more attractive to shoppers and visitors, improve air quality and boost safety levels for pedestrians and cyclists in particular.
"The council has also made a concrete funding commitment to help pay for it. More than a decade ago we set aside £27m for this task - money collected from housing developers in the town centre to help pay for precisely this type of local infrastructure improvement. This money has sat patiently in the bank account ever since.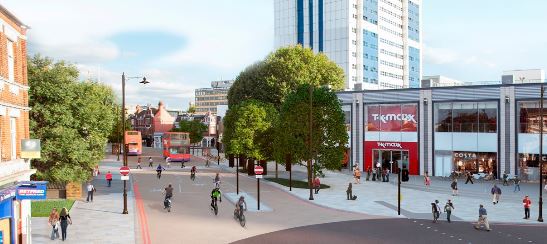 "The reason it remains unspent is because this project can only be carried out by Transport for London. All the road space in the one-way system is part of TfL's strategic road network of 'red routes'. To put it simply these roads all belong to TfL. The council has no legal powers or authority to make any changes.
"In November 2014 TfL published its plans for the redesign, which were overwhelmingly supported in ensuing public consultations. At the time Leon Daniels, TfL's managing director of surface transport said: "As part of our continuing work to improve London's roads for everyone, we have been working with Wandsworth Council to develop this long-standing ambition to return the Wandsworth Gyratory to two way traffic. These changes, which will reflect the findings of the Mayors Roads Task Force, will improve facilities for all road users by simplifying the road network through the area and diverting through traffic away from Wandsworth High Street. It will help to create far better facilities for pedestrians and cyclists, as well as new open spaces benefiting shoppers and local residents."
"Following a second public consultation in 2016, work was originally due to begin the following year with an expected completion date in 2019. However this did not happen, prompting the council in October 2018 to renew its calls for the work to begin.
"Regrettably, for one reason or another, TfL has not been able to get the work started, despite recently committing significant funds to other similar types of schemes in other parts of the capital.
"The latest position is that because of its current financial situation, TfL is now planning to ask the Department for Transport for provide it with the money so that it can pay its share of the costs. A business case is being drawn up by TfL and this is likely to be submitted before the summer. The council continues to support the scheme and has confirmed that its £27m contribution remains committed to the scheme.