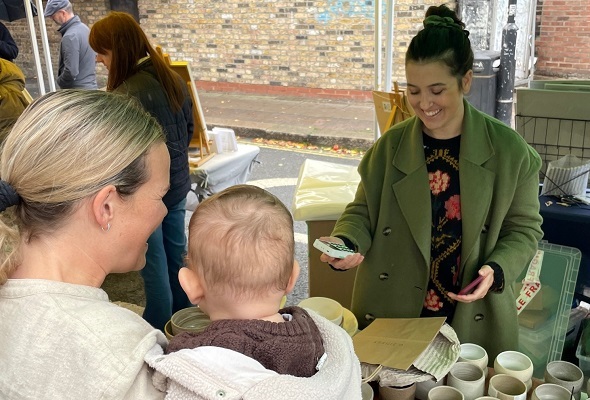 A series of free art markets will be happening across the borough over the weekend of 1-2 April.
The partnership between the council and Citizen's Art London will showcase the work of 62 artists and makers. It's part of the council's commitment to give local artists and makers new ways to show and sell their work to the public and connect with each other.
Alongside there will be free arts and crafts workshops, a series of art trails bringing local artists and businesses together, and new art maps to enable residents to discover art in their neighbourhood.
Kemi Akinola, Wandsworth Council's Deputy Leader and cabinet member for the voluntary sector, business engagement and culture said: "Wandsworth Council has worked to bring art to our screens, our high streets and, each summer, the amazing Wandsworth Arts Fringe in a variety of places across the borough. We are committed to providing local artists with new accessible platforms to share their talents with their neighbours. I am delighted to be able to offer Wandsworth's artists this opportunity to showcase and sell their work, as we invest in creative careers, and in the future of our borough as a thriving cultural home for artists and residents."
The markets will be at the following locations between 1pm and 5pm on the 1st and 2nd of April.
New Unison Square Nine Elms (just off Nine Elms Lane)
St Mary's Church Square, Putney
All Saints Church, Tooting
Find out more and discover all 62 participating artists, their trading days and market locations https://wandsworthart.com/wandsworth-art-markets-2023/