Council investing up to £20m in expanding school provision for children with special education needs and disabilities
Published: Friday, March 24, 2023
Major expansion in school places for SEND pupils
Ensuring more SEND children can be educated locally
Money saved can be used to improve state school network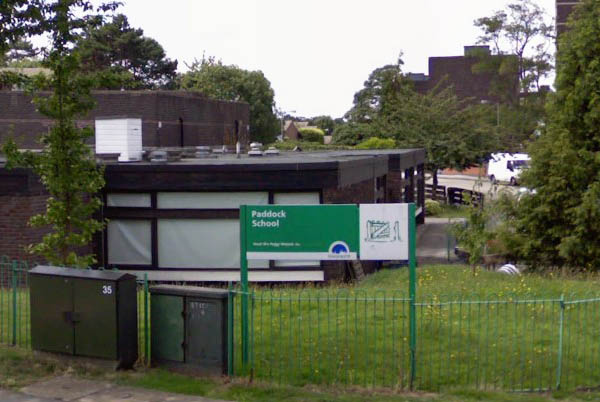 The council is to invest around £20m on expanding school provision for children in Wandsworth with some of the most challenging disabilities and special education needs.
The investment will be made in establishing a new bigger and better equipped special school on the site of the soon-to-be vacant Broadwater School site in Tooting.
It will be the new home of Paddock School which will move to Tooting from its existing site in Roehampton. Paddock, which has been judged outstanding by Ofsted and caters for secondary aged children and those in post-16 education with severe learning difficulties, will be able to admit 64 additional pupils, bringing the total number of places it can offer to older pupils with special education needs and disabilities (SEND) up from 128 to 192.
Paddock is currently operating at full capacity and despite growing numbers of children who need its specialist care and support, it has no vacancies and no available space to expand.
Additional investment will also be undertaken at Tooting's Hillbrook School in a £20,000 scheme to provide a specialist nursery unit for seven children with severe learning difficulties.
The need to expand provision for children with SEND is becoming acute with an increase of 44 per cent in numbers since 2016. Children with SEND now represent just under 18 per cent of pupils at Wandsworth schools – equivalent to almost one in five of those attending local schools.
A shortage of local state school provision for SEND pupils means that the borough spends £12m a year funding places in the independent sector, and local school leaders have long argued that this money would be better invested in improving and expanding local state school provision.
In contrast non-SEND pupil numbers attending reception classes at the borough's primaries are down more than 14 per cent since 2016 – part of a London-wide trend, while overall primary level pupil numbers are down more than seven per cent over the same period. In numerical terms the number of children attending Wandsworth primary schools has fallen from 20,674 in 2016 to the current level of 19,149. Broadwater occupies a large site with space for upto four forms of entry – but has seen steadily declining pupil numbers and currently admits only one form of entry.
Funding for these SEND improvements and expansion in places comes from a £20m Department for Education grant which is available to councils to create new places and/or improve provision at existing schools for pupils with SEND.
Cabinet Member for Schools Kate Stock has highlighted the growing pressure to provide additional places for some of the borough's most vulnerable young people.
She said: "There is an absolute and pressing need to provide more SEND places in Wandsworth. The numbers of children with additional needs is growing very rapidly and it is our duty and indeed our ambition to make sure we are able to provide the best standard of care and education for these children, while most importantly, providing these additional school places close to the family and community support networks that are so crucial for these young people's care and welfare.
"Having consulted very closely with parents at both schools, and with the wider local community, and having received a positive response to these plans, we think it does make sense to reopen Paddock School on the Broadwater site as it has the capacity to allow for a significant expansion of SEND places and the space to provide a really supportive and beneficial environment which will better meet the complex and varied needs of its children.
"Our decision also takes into account the fact that there are many other really excellent and welcoming schools nearby which can offer places to Broadwater pupils.
"Parents at both schools can be fully assured that we will offer them all the support they need in ensuring that all transfers are done as smoothly and as sensitively as possible."