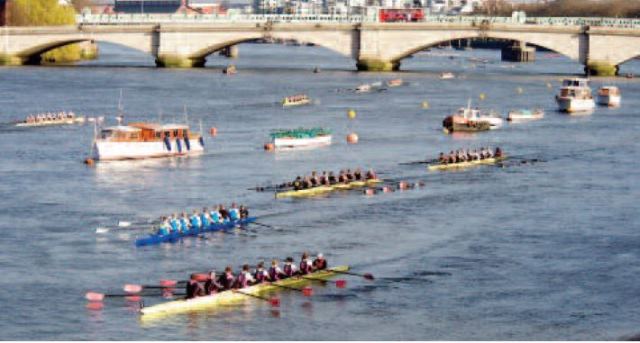 Thousands of rowing fans will be heading to Putney on Sunday to witness this year's annual boat race clash between Oxford and Cambridge universities.
Men's and women's crews from the two historic rivals will race over the famous four-mile course between Putney and Mortlake.
This means thousands of boat race fans will be heading for Putney town centre on March 26th with its restaurants, pubs and bars expected to enjoy a roaring trade throughout the day.
Many will be offering visitors and local residents special attractions, ranging from food and cocktails, to canapés and music.
The women's race is scheduled to begin at 4pm, with the men's following an hour later at 5pm.
The influx of thousands of spectators to Putney's famous riverside means that parking spaces on Putney Embankment have to be suspended.
The suspensions will commence at 8.30am on Sunday morning. Motorists who park cars there overnight on Saturday will need to move them ahead of Sunday morning's deadline. Vehicles left in parking bays after this time are likely to be towed away.
Normal parking rules will be reinstated at approximately 8pm on Sunday evening once the vast majority of spectators have departed.
Numerous signs notifying drivers of the changes have been placed along Putney Embankment.
Residential roads linking Putney Embankment with the Lower Richmond Road will also be closed to all traffic on Sunday apart from residents.
These roads may also be subject to some parking suspensions at junctions to allow emergency vehicles to access them without being obstructed. There will also be additional temporary parking restrictions on Sunday afternoon in the Lower Richmond Road.