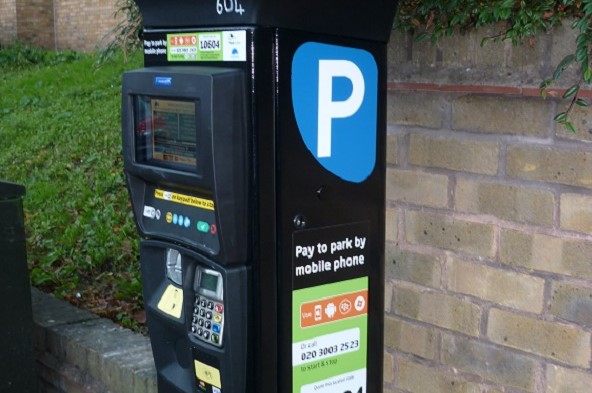 Drivers are being reminded again to be on their guard against criminals engaged in parking meter scams that target victim's bank cards.
The council's parking and community safety teams have received new reports of thieves targeting people, often those who are elderly, and mainly near doctor's surgeries or shops.
Often working in pairs, the scammers wait near parking machines and when a motorist is attempting to use their bank card to pay for parking, one watches to see what PIN number is being used, while another distracts the victim so that their accomplice can grab the bank card from the machine.
To cover their tracks and make their escape they advise the victim that the machine has swallowed the card and that they must contact the council to arrange its return. Having made their escape they then head for the nearest cashpoint and use the card and PIN number to withdraw cash. One victim of this scam recently had £1,500 withdrawn from their account.
Motorists are being advised to be vigilant against this type of theft – and any other which relies on claims that the parking machine has swallowed the card.
Parking machines cannot swallow bank cards. The pay and display machines are manufactured so that cards can only be partially inserted and should remain visible and accessible to the user at all times. If your card goes missing while using a pay and display machine you have been a victim of theft and should immediately cancel your card and call the police.
If anyone approaches you and attempts to speak to you while paying at a machine please be extra cautious and aware there is a possibility they have dishonest intentions, and make sure you do not lose sight of your bank card.
The council has an alternative method of paying online or by phone that means you do not have to use cash or credit cards. Find out more.
If you have been a victim of fraud, please cancel your card and contact Action Fraud on actionfraud.police.uk