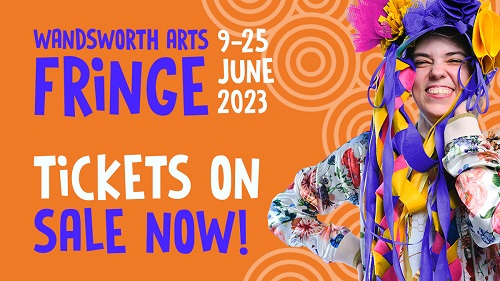 Now in its 14th year, Wandsworth Arts Fringe (WAF) features 130 events over 17 days including theatre, comedy, cabaret, music, art, dance, spoken word, street performances and more
And to make sure everyone can join in the fun, there are loads of free activities and events, including events for families, with tickets for all live performances from free to £20.
Councillor Kemi Akinola, Wandsworth Council's Deputy Leader and cabinet member for the voluntary sector, business engagement and culture said: "Every year, WAF showcases the rich mix of places, artists and communities in Wandsworth through an inclusive, open-access programme that anyone can be part of – be it as a performer, a participant or as an audience member.
"Launched in 2009, WAF now attracts close to 20,000 people every year to Wandsworth's streets, parks, and venues with its exciting and eclectic line-ups. Community-minded at heart, but always with big aspirations, WAF is a unique melting pot of creativity from both local and international artists.
"WAF's commitment to inclusion and diversity, to supporting and platforming creative talent and arts organisations in the Borough, and to promoting a thriving cultural economy by working in partnership with our communities, is at the heart of Wandsworth Council's Arts and Culture Strategy 2021-31."
Browse the full programme and book at wandsworthartsfringe.com