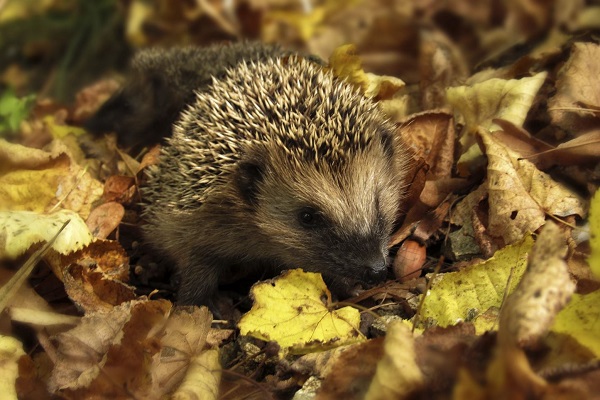 Wandsworth Council wants to check the health of the local hedgehog population and is asking the public to help.  
Enable, the non-profit that manages Wandsworth's parks on behalf of the council, has trialed special tunnels at allotment sites including Garratt Park and Sailor Prince. These use non-toxic ink to show paw prints where hedgehogs have been. Biodiversity officers can count the footprints to get an idea of population.
As well as gathering data from the allotments, Enable is asking the public to help find out where else in the borough's hedgehogs are living. Officers believe there is a population in Putney and Roehampton, but need more records to be submitted and would like to hear about sightings in other parts of the borough as well.
Keep an eye out for them in parks and gardens – they like to live in areas with piles of leaves, logs or compost, in underground and under sheds. Find out more about hedgehogs in your garden.
Wandsworth is working with GiGL (Greenspace Information for Greater London) on recording figures. Please submit your findings to gigl.org.uk – you can fill in a form and let them know where you spotted hedgehogs so they can establish some robust data.  
Hedgehogs are in decline nationally, but numbers are relatively stable in urban areas. However busy roads and parks and loss of habitat can affect populations.
The hedgehog count is part of the council's ongoing work with Enable to record, protect and increase Wandsworth's biodiversity in line with the Wandsworth Biodiversity Strategy. The strategy aims to  improve, expand and create more priority habitats and landscapes as well as working more closely with local people to show them the role they could play in nurturing wildlife on their doorstep.  
A dedicated officer has started work to co-ordinate biodiversity activities, including biodiversity recording, surveys and citizen science, where specialists work with the public to collect and analyse data.  
Local people can also take part in monthly Habitat Management Workshop so they can learn about habitats and biodiversity and help keep Tooting and Wandsworth Commons thriving. Email parksvolunteers@enablelc.org to get involved. 
Judi Gasser, cabinet member for environment, said: "The public have a crucial role to play in helping to protect and improve local habitats and we want to work closely with local groups and individuals to get everyone involved.  
"Hedgehogs are a priority species for us, so we want to find out if we are providing the habitats they need here in Wandsworth. If you see a hedgehog don't touch it or pick it up, but do let us know. If we all keep an eye out we'll get much more comprehensive data to help us protect this lovely animal."