A Cleaner Borough - improving waste and recycling services for all
Published: Friday, September 15, 2023
Our Cleaner Borough Plan will invest heavily to improve waste and recycling services
Food waste collection service to be rolled out borough-wide by December 2024
New cleaner vehicles and in-cab technology will ensure that missed collections are quickly picked up.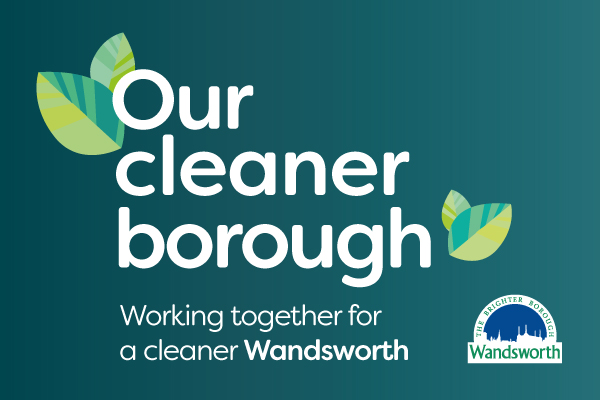 Wandsworth Council is stepping up the quality of waste collection services in the borough, introducing a new food waste collection service and ensuring missed collections and messy spillages are tackled swiftly.

The changes are part of a broader set of improvements called Our Cleaner Borough Plan that will make it easier and simpler to recycle – and help towards the council's aim to build a more sustainable borough – with the help of all residents.

These bold ambitions – delivered through a proposed refreshed 4-year waste contract – include:
• Guaranteed weekly bin collections – many councils are moving away from weekly collections – but we will continue to pick up waste every week.
• Food waste collections for all – we'll roll out a new food waste collection service by December 2024 – we want to improve recycling rates by up to four per cent.
• Better services for housing estates – crews will pick up the waste left by the side of rubbish bins as well as the bins themselves and provide. We'll provide more bins, better signage and improved communications.
• A new fleet of modern vehicles – will run on used cooking oil to drastically cut carbon emissions, and will have in-cab technology so missed collections can be identified and quickly picked up.
• Improved recycling services - we will make it easier to recycle food, batteries, electrical equipment and more - with clear information on what can be recycled.
• More Mega Skips – increased from 12 to 18 days this year - which has already reduced fly-tipping by 11%.
Judi Gasser, Cabinet Member for the Environment, said:

"We've listened carefully to residents and are investing heavily to ensure we do our part as a council to make it easier for residents to recycle. Our plans include the introduction of a borough-wide food waste collection service, new greener vehicles, and missed collections are tackled.

"We want everyone to take pride in their local neighbourhood. With the help of residents, our Cleaner Borough Plan will mean clean and tidy streets, and really improve our recycling rates as a borough so that we're doing our part to build a sustainable future for all."