Council helps secure pensions credit payout worth £414k for lower income households 
Published: Thursday, September 7, 2023
Campaign secures cash support for 126 pensioner households.
Pensioners benefit to the tune of an extra £414,666 a year.
Each household receives almost £3,300 in owed benefits.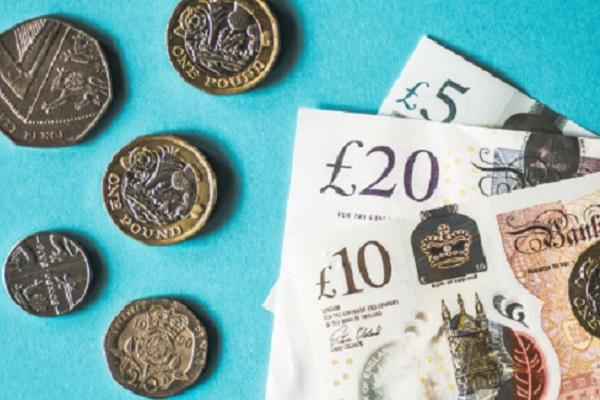 The council has helped 126 Wandsworth pensioner households claim a total of £414,666 in unclaimed Pension Credit they were owed.
As part of a joint awareness campaign run in partnership with the Mayor and The GLA, Wandsworth was able to help 126 local pensioner household to receive an additional £3,291 a year in unclaimed Pension Credit payments.
The campaign involving 17 London boroughs was launched by the Mayor of London, Sadiq Khan earlier this year to ensure older Londoners are not missing out on Pension Credit payments they are entitled to during the cost-of-living crisis.
 
The initiative, supported by social policy and data analytics company Policy in Practice, helped identify eligible households so they could be helped to claim their full Pension Credit entitlement.
Angela Ireland, Wandsworth's Cabinet Member for Finance said: "This is an excellent initiative that is helping secure additional money for some of the borough's poorest households.
"This extra income they will now be receiving each year will have a really positive impact on the day-to-day lives of many Wandsworth pensioners. We are delighted that this scheme has been so successful and pleased that these residents are now receiving what they are owed."
The Mayor of London, Sadiq Khan, said: "This has been a hugely successful campaign that has secured more than £8 million in unclaimed benefits for older Londoners on the lowest incomes, who are disproportionately feeling the cost-of-living squeeze.
"I am pleased that we will now be extending the scheme to thousands more older Londoners who may not know they are eligible to receive Pension Credit or how to claim it."
Following the success of this initial phase, the campaign is set to expand to cover up to 23 boroughs. A successful claim for Pension Credit is potentially life changing for pensioners who may be struggling during the cost-of-living crisis. Pension Credit is known as a passport benefit, allowing those who claim access to additional support such as a free TV Licence, Cold Weather Payments and other help. Payments can also be backdated.
The package of support already delivered to Wandsworth residents and being extended includes:
•    Keeping the same low level of council tax.
•    A cost-of-living payment of £130 for pensioner households in receipt of Council Tax Reduction.
•    Ensuring new council contracts include a requirement for staff to be paid the Living Wage – and encourage other local employers to do the same.
•    Providing cash vouchers to lower-income families to help cover the cost of new school uniforms.
•    Ensuring children don't go hungry during the school holidays by providing food vouchers to those eligible for free school meals.
•    Working with schools to deliver a holistic food strategy covering breakfast, lunch and after-school to reduce food poverty and ensure all children have freshly made, healthy, nutritious, high-quality meals. 
•    Increasing the level of funding in the Wandsworth Discretionary Social Fund to support residents facing hardship.
•    Simplifying the process of applying for, and receiving, assistance under the Discretionary Housing Payment scheme.
•    Establishing a Cost-of-Living Commission to look at other ways the council can support residents facing tough financial times.
•    Creating a Cost-of-Living Hub in partnership with Citizens Advice, to ensure residents can access all the help they need and are entitled to.
For more information about how the council is supporting local communities, visit https://www.wandsworth.gov.uk/cost-of-living-hub/