Council Leaders across South England call to save children's cancer care at St George's Hospital
Published: Friday, September 8, 2023
Wandsworth Council leader Simon Hogg's campaign to save children's cancer care at St George's Hospital has gained the support of other Council Leaders across the south of England.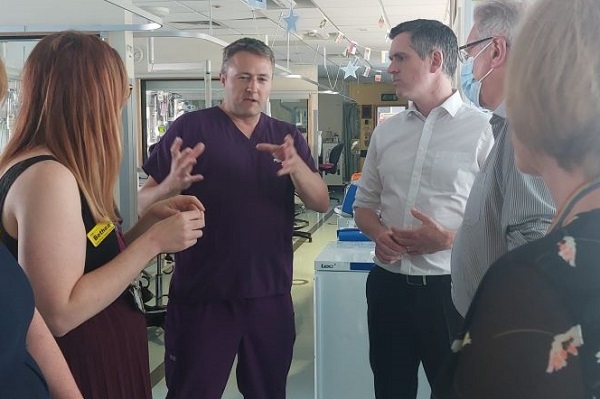 The cross-party group of Council Leaders have written to Health Secretary Steve Barclay with their concerns about the potential transfer of children's cancer care away from south west London. The Leaders of Richmond, Merton, Kingston, Greenwich, Surrey and Sutton have all signed the letter.
The letter emphasises the 25 years of expertise St George's has in delivering children's cancer care, and the potential impacts on other vital services at the hospital if paediatric cancer care were to be removed.  
It also highlights that families of children with cancer usually prefer to travel to hospital by car rather than public transport, especially if children are on immunosuppressants – meaning that treatment outside of central London is preferable. 
Councillor Hogg said: "I'm delighted to have the backing of other council leaders from across the region. I can assure parents that Wandsworth will continue the fight to save children's cancer services in our local area. If you are a Wandsworth family who will be directly affected by these proposals, please get in touch with me at leaders@wandsworth.gov.uk."
The plans put forward by NHS England will shortly be subject to public consultation having been delayed from earlier this year. The services at St George's support child patients from across South West London, Surrey, Brighton and Hove, East Sussex, Kent and Medway.