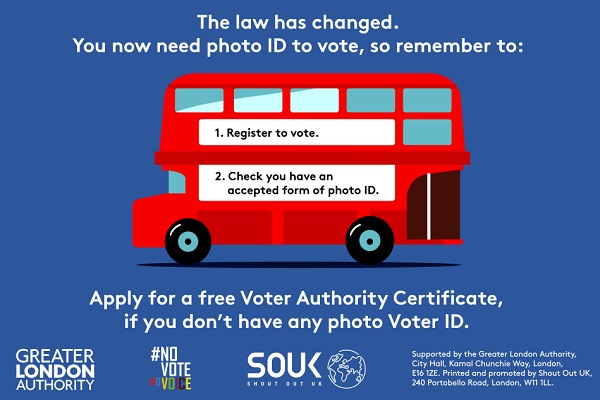 Elections will be held in May 2024 to choose a new Mayor of London and members of the London Assembly. It is also possible a general election could be called next year.
Register to vote at gov.uk/register-to-vote.
New rules mean you have to show photo ID when you vote. Figures show that one in ten Londoners are at risk of losing their democratic voice because they might not have suitable ID. 
Almost a third of Londoners are not aware of the new requirement, so a London-wide campaign is being held to get the message out. 
The Greater London Authority has full details about what forms of ID are suitable, with information available in different languages, including British Sign Language. Read more.
If you do not have any suitable ID, find out how to apply for a free Voter Authority Certificate. All you need is a recent digital picture of yourself and your National Insurance number. Find out more.
For information about voting in Wandsworth, including how to register, voter ID and how to apply for proxy and postal votes, visit wandsworth.gov.uk/vote.